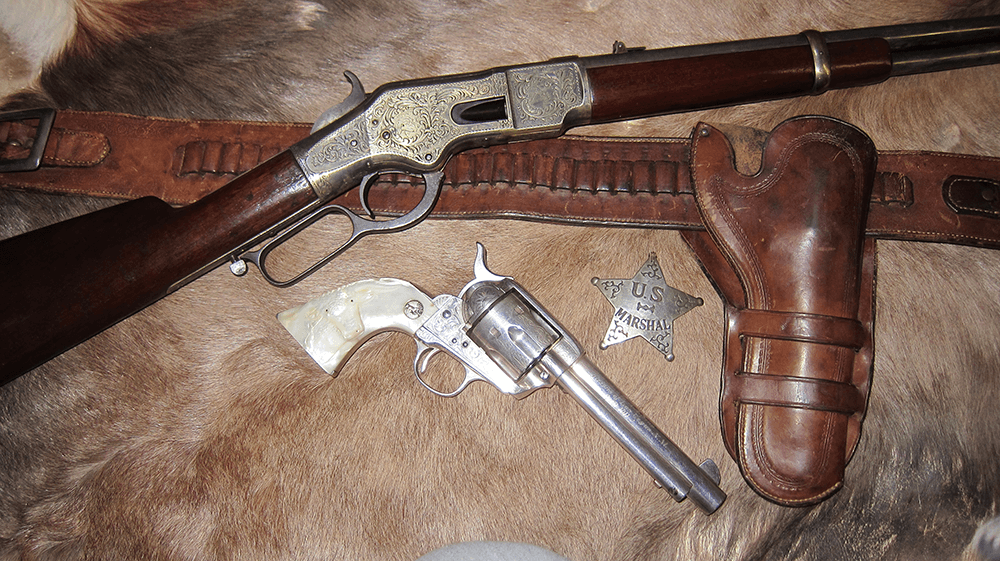 Look no further for your antique 32-20 Winchester ammo.  This box is the last of the Winchester, two piece, green label boxes. The box is "K" coded, circa 1923-1928.  It is the last of the black powder loadings.
Condition
This box is in excellent condition.  The box is OPENED, with no wear to the top label. Also, the side labels are in the same condition, only broken for opening. All 50 rounds are original to the box and also in the same condition as the box.
Covered in plastic wrap for protection.
Clarks Antiques –  Antique 32-20 Winchester Ammo – Price $275.00
Item #1255
* Can't ship antique or modern ammo to California, Hawaii, and Alaska
This item pairs well with our Winchester 1873 Rifle