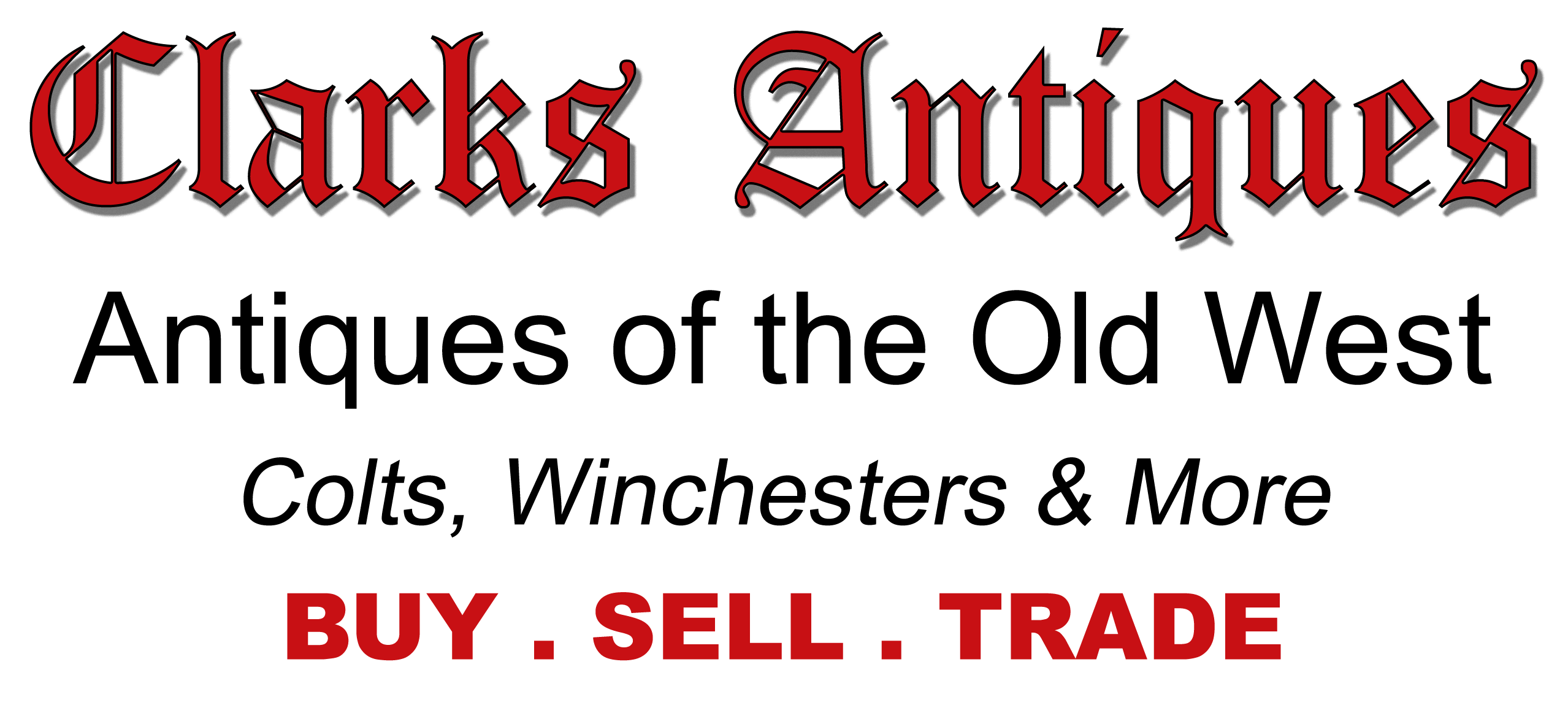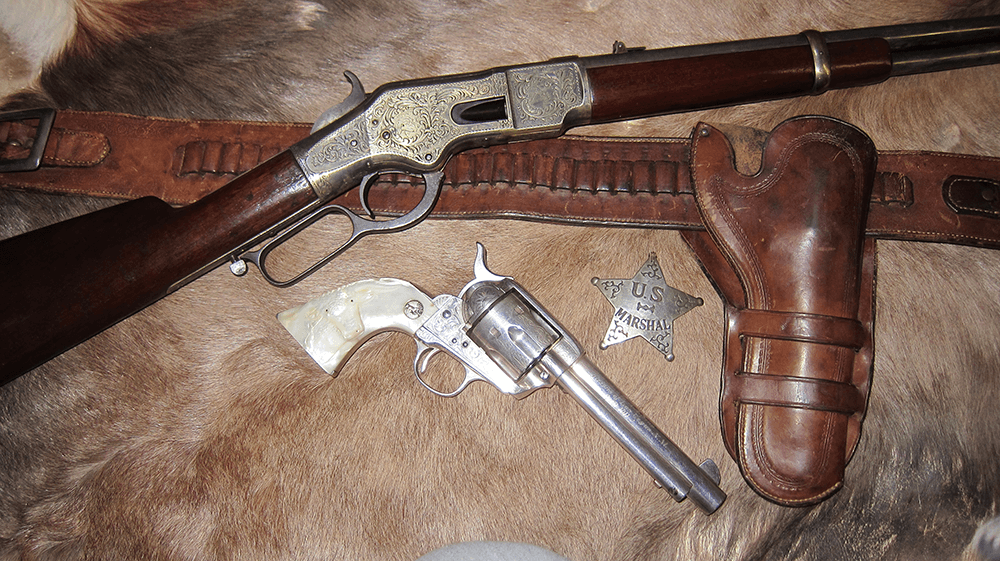 44-40 WINCHESTER ANTIQUE AMMO
This full, UNOPENED, box of 44-40 Winchester antique ammo is central fire, black powder cartridges and is in overall excellent condition. These Winchester boxes are very desirable to collectors and are always in great demand because of the "old-time" graphics. A picture of a Model 73' carbine is shown on the front side label.
The labels specify that the antique ammo cartridges are for a "Winchester Rifle Model 1873". The top green label shows a few minor scuffs and an unseen partial seam split; otherwise it's in excellent condition. All the side label markings are present, in excellent un-broken condition.  A great display item to go with a Winchester Model 1873 or a Colt Frontier Six Shooter of the same era.
Covered in plastic wrap for protection.​
Item #1449
Clarks Antiques – Antique 44-40 Winchester Antique Ammo – Price $1,250.00 SALE PENDING
* Can't ship antique or modern ammo to California