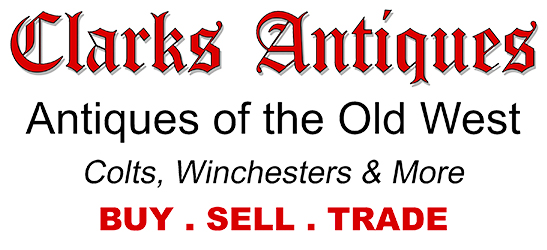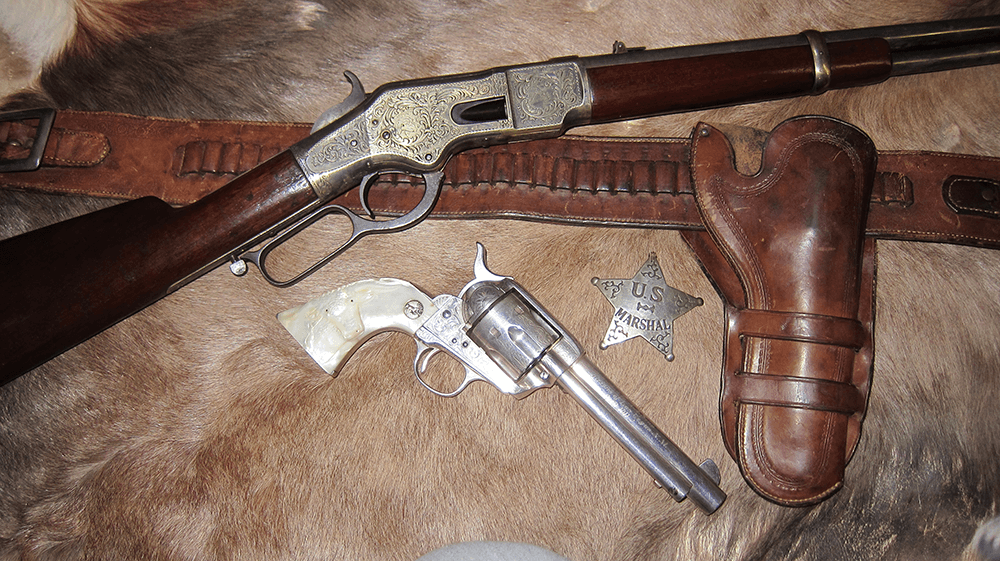 for Winchester Rifle Model 1866
.44 Henry Rimfire Ammo
This rare vintage box of Winchester 44 FLAT Henry rimfire ammo is the last of the arched graphics and boldly emphasizes the Winchester Rifle Model 1866. Most importantly, it is the first box with ".44 FLAT" called out on the cartridge cut.  This ammo box is the earliest known Winchester box with the "Model 1866" designation.  Therefore, these NOT OFTEN FOUND boxes compliment the display of a Model 1866 Winchester perfectly.  A "must have" for the serious Model 66′ collector.
Winchester Model 1866 Cartridges
This box has been OPENED.  The box contains all the correct and original cartridges with the "H" marked head stamps. The cartridges appear to have never been removed from the box. Also, they are in very good overall condition with some darkening to the copper casings. In addition, the box is in very good condition, showing the full top label with a few scrapes and rubs here-and-there. The top label is pale green in color with some soiling, also here-and-there.
The box top and bottom are solid with no broken seams. All the green wrap around siding is intact – cut for opening. At one time, the side wrap around on the top lid had cellophane tape (now gone) around it.  Furthermore, the tape has fallen off and its glue darkened the side wrap so it doesn't match the color of the bottom half of the box. Why it was there is a mystery, as the side seams show no breakage. Lastly, the bottom half of the box IS the original bottom.
This is the earliest known box style with these special graphics and the first of its type I have come across in all my years of collecting.
Clarks Antiques –  44 Flat Henry Rimfire – Price $3,500.00 SALE PENDING
Item #1585
* Can't ship antique or modern ammo to California
This 44 Flat Henry Rimfire pairs well with our Winchester 1866 Carbine – Engraved