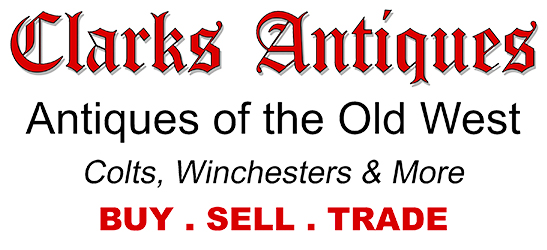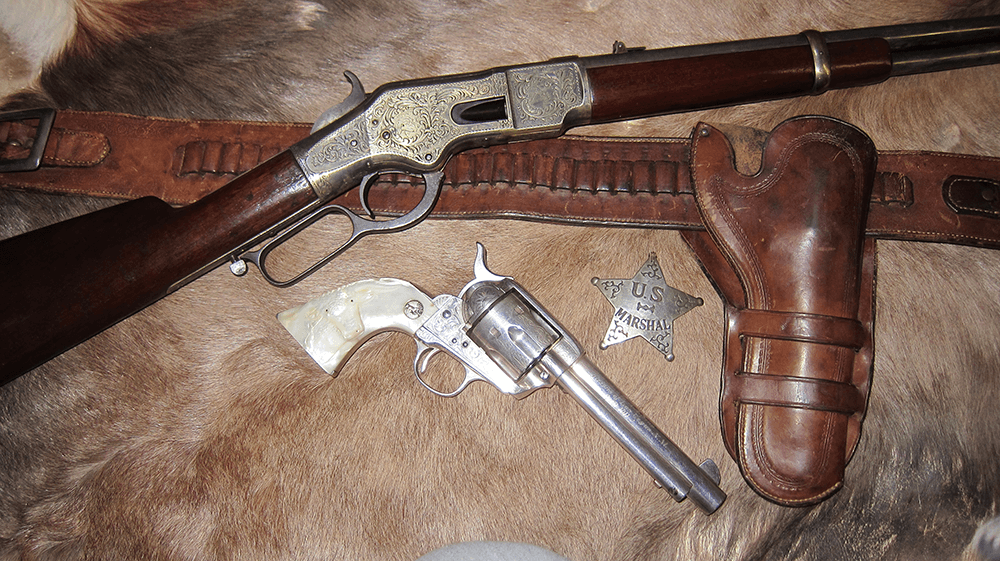 44 S&W Russian Antique Ammo
This box of 44 S&W Russian Antique Ammo is a very early and desirable box.  The .44 Russian ammo box is OPENED with all the original cartridges in good untouched condition. In addition, the lid of the 2-piece box is in good condition with one side seam about half separated. Although, the top green label has one small corner missing and shows darkening from age, it is fully legible. The side wrap-around label is still intact on the lid and the reloading label is inside.
The bottom portion of the box has been re-glued at the seams. Also, the bottom piece is a replacement. None of the wrap-around seal is left on the bottom piece. All-in-all, it's still a very desirable, early-early, central fire box of Winchester antique ammo.
Covered in plastic wrap for protection.
Item #1368
Clarks Antiques – 44 S&W Russian Antique Ammo – Price $750.00
* Can't ship antique or modern ammo to California
This antique ammo pairs great with our Indian Scouts Guns & Holster Rig