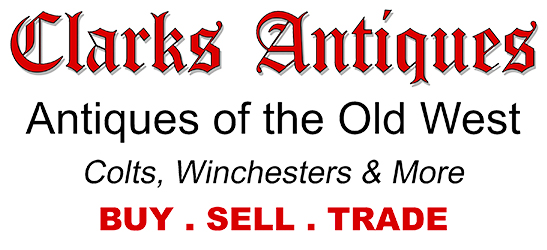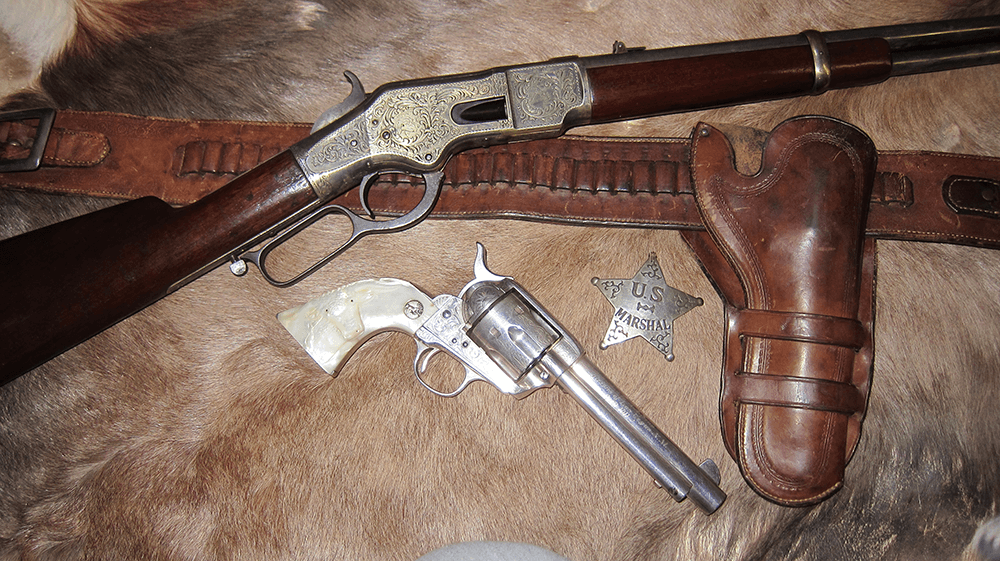 45 Long Colt Antique Ammo
This antique ammumition box is a really nice example of the last of the Winchester brand two-piece black powder box styles still in use up into the early 1920's. .45 Long Colt ammo boxes are difficult to find. Above all, this one is UNOPENED and sealed on both ends. There are a few minor scuffs on the label. But, other than that it's in excellent condition. It's marked; "For Colt Double Action and Single Action Army Revolvers". Some pen markings on the bottom; "N. EA 185"???
Covered with plastic wrap for protection.
Item #1333
Clarks Antiques – .45 Long Colt Antique Ammunition – Price $750.00
* Can't ship antique or modern ammo to California