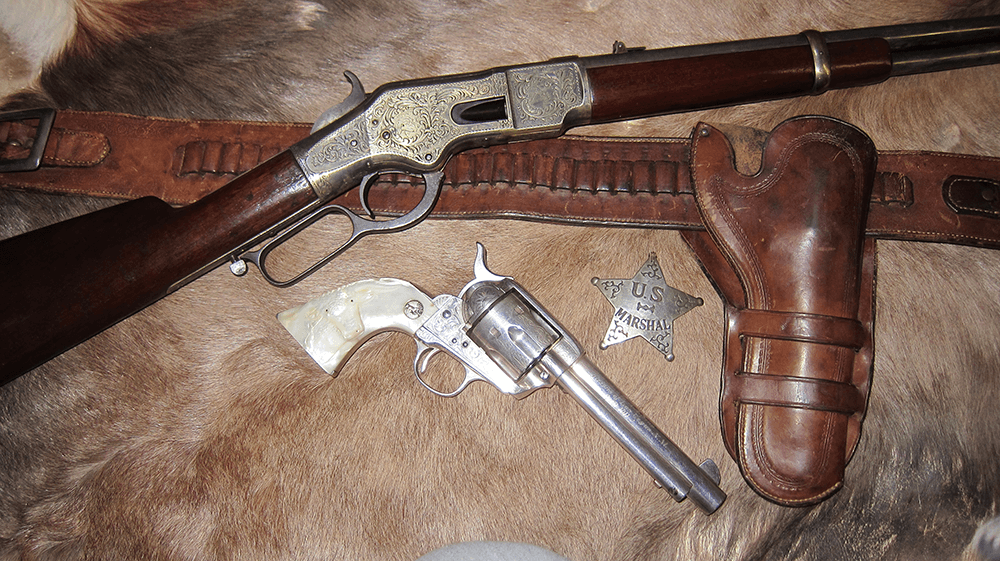 A very early box of 45 Webley antique ammo.  The ammo is central fire by Winchester Repeating Arms Co. The box contains 47 (3 missing) rounds with 12 having the lead bullet cut off at the end of the brass.
Condition – Antique Ammo Box
The top portion of the box is coming apart at the seams. Although, the top green label is very good with just one corner showing a small rub. All the side panels are present and show old scotch tape wrapped around them – the back tape acting as a hinge to the upper portion of the box. Also, the front side piece has come off completely and is being held in place by the plastic wrap. But the bottom half of the two-piece box is solid with good seams. The guarantee label on the bottom of the box is mostly good with just one small rub in the corner. There is no scotch tape on the top label.
Although, it is just a partial box with a lot of broken seams and old tape, it is a Very Early, uncommon ammo box, with a great top label.
Box wrapped in plastic wrap for protection.
Clarks Antiques – 45 Webley Antique Ammo – Price $225.00
Item #1579
* Can't ship antique or modern ammo to California, Hawaii, and Alaska