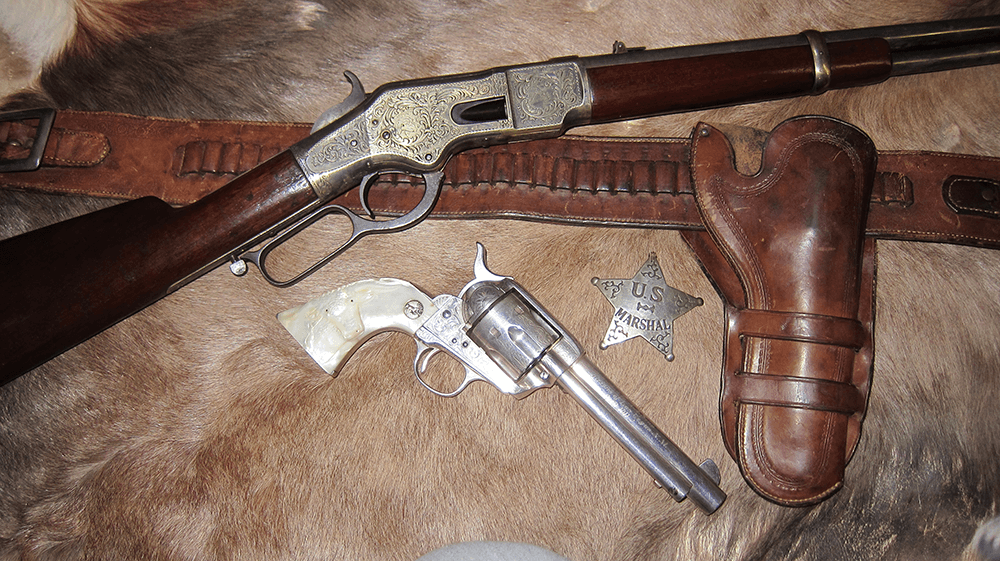 Antique 32-20 Winchester Ammo
Blue Label, circa 1882-1898
Look no further for your antique 32-20 Winchester ammo.  This is the earliest Winchester loading of .32-20 ammo that Winchester made.  The "Central Fire" designates a first run box used from 1882-1898. This labeling was most commonly found in green, this box being the RARE blue label. 
32-20 Winchester Ammo Condition
The box has been OPENED with the full complement of the original cartridges in excellent condition. The box itself is in fine condition with all the side wrap retained and an excellent top label. The reloading label inside is also complete and in excellent condition as well.
A great box of the rarer variety.
Covered in plastic wrap for protection.
Clarks Antiques –  Antique 32-20 Winchester Ammo – Price $550.00
Item #1659
* Can't ship antique or modern ammo to California, Hawaii, and Alaska
If you like this you may also like our 32-20 Winchester Ammo, 1923-1928