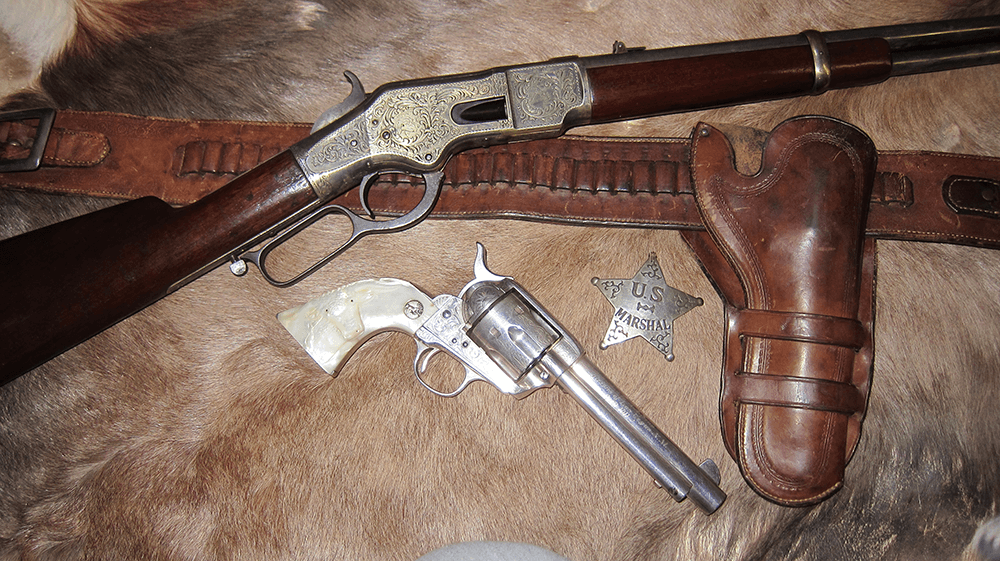 A red label box of black powder antique 44 Colt ammo.  This is central fire 44 Colt – marked "old model" and "black powder". A turn of the century labeling, circa 1910.  Although, the box is OPENED it is in good overall condition.  In addition, the box has a nice top label showing a picture of a 44 Colt cartridge.
All the original cartridges are in very good condition. About 60% of the red wrap-around side labels are present and the guarantee on the bottom is very good, in both English and Spanish. This is a nice box of ammo to go with a Colt 1860 conversion revolver.
The 44 Colt cartridge was developed for the 1860 center fire conversions and to my knowledge would fit only this revolver. The 1860 Colt conversion revolvers were still very popular, and still in use in the west, especially south of the border. Hence the guarantee label in Spanish.
Covered with plastic wrap for protection.
Clarks Antiques – Antique 44 Colt Ammunition – Price $600.00
Item #1334
* Can't ship antique or modern ammo to California, Hawaii, and Alaska
If you like this, you may like another of our Antique Colt 44 Ammo