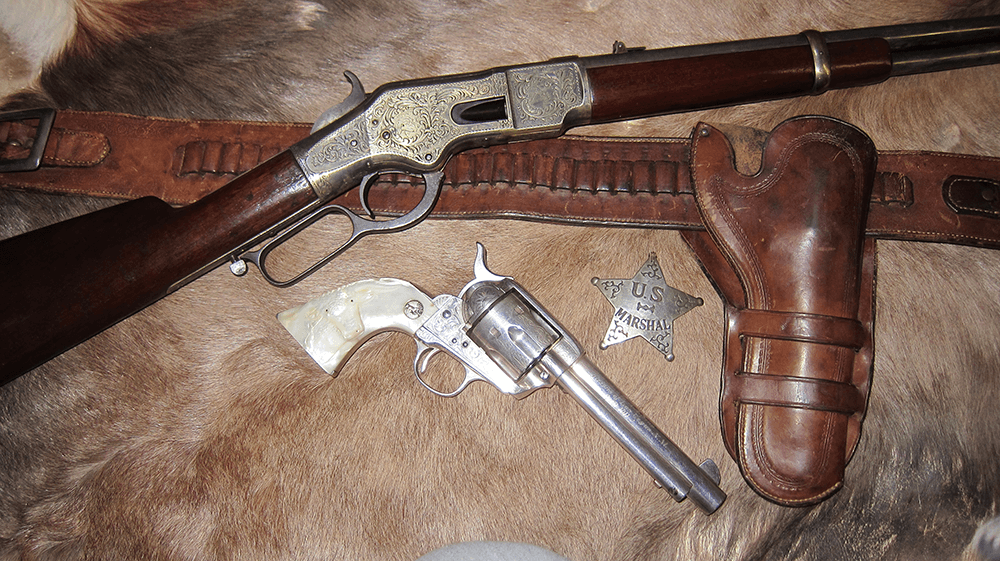 Antique Ammo 38 Long Rimfire
Antique Ammunition Circa 1885
A very fine box of Antique Ammo 38 Long Rimfire Winchester Brand cartridges. Although, this antique ammo box has been OPENED, the box contains all 50 original, un-cleaned, cartridges with the "H" head stamp. In addition, the light green top label shows minor handling with no major losses and is in fine condition. Furthermore, almost all of the side wrap seal is present, just cut for opening. All the markings on the sides are present. Also, two sides show the large red "W".
These early, circa 1885, Winchester brand .38 long rimfire cartridges were also used in Colt conversion revolvers.  They are very desirable to collectors, as their "old time" graphics display nicely with vintage guns of the same era.  This box for sale is a very fine example of these early rimfire catridges.
A great looking antique ammo box that disappeared from the Winchester inventory around 1887.
Box wrapped in plastic for protection.
Clarks Antiques – Antique Ammo 38 Long Rimfire – Price $250.00
Item #1390
* Can't ship antique or modern ammo to California, Hawaii, and Alaska