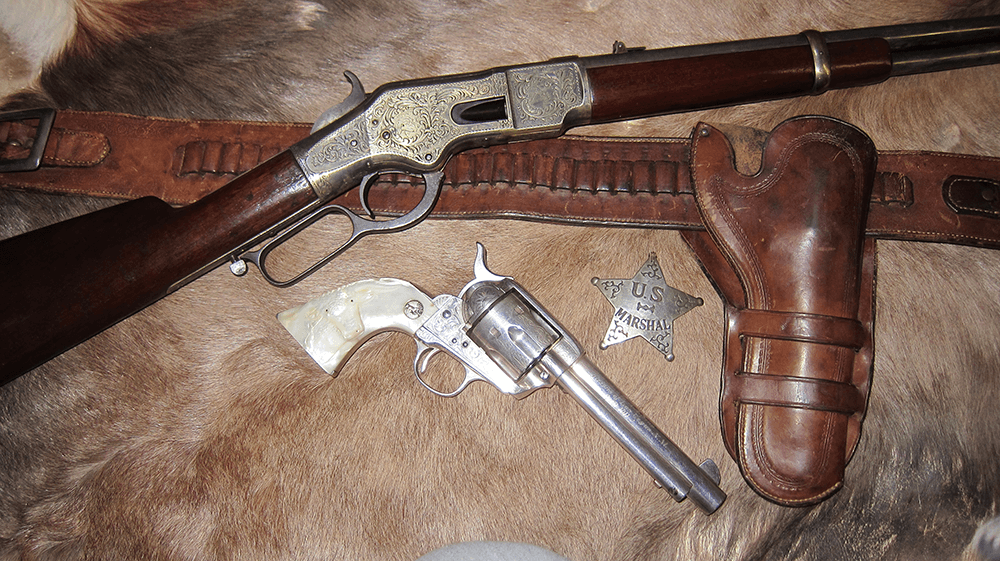 Winchester Brand Colt "Picture" Box
Winchester Collectible
An excellent antique Colt 45 ammo box. These Winchester brand Colt "picture" boxes showing an 1878 Colt revolver are very desirable and always in demand.
It is marked "center fire" indicating manufacture circa 1885-1900. To note, the pre-1885 vintage of these black powder boxes were marked "central fire". The box shows an excellent top label with absolutely no losses. Most importantly, this box is UNOPENED, factory sealed, with 100% of the side wrap-around label in place. Some seams are slightly ragged, but show no open splits.  The orange labels on the sides have "Colt's Patent Fire Arms Manufg Co" and the Rampant Colt trademark on the back.  Along with the Winchester red W trademark and ".45 Caliber/COLT C.F./Winchester Make" on the sides.
This is a great box that would be hard to improve upon.
Covered with plastic wrap for protection.
Item #1622
Clarks Antiques – Antique Colt 45 Ammo – Price $1,695.00 
* Can't ship antique or modern ammo to California, Hawaii, and Alaska
This Ammunition pairs well with our Nimschke Engraved SAA