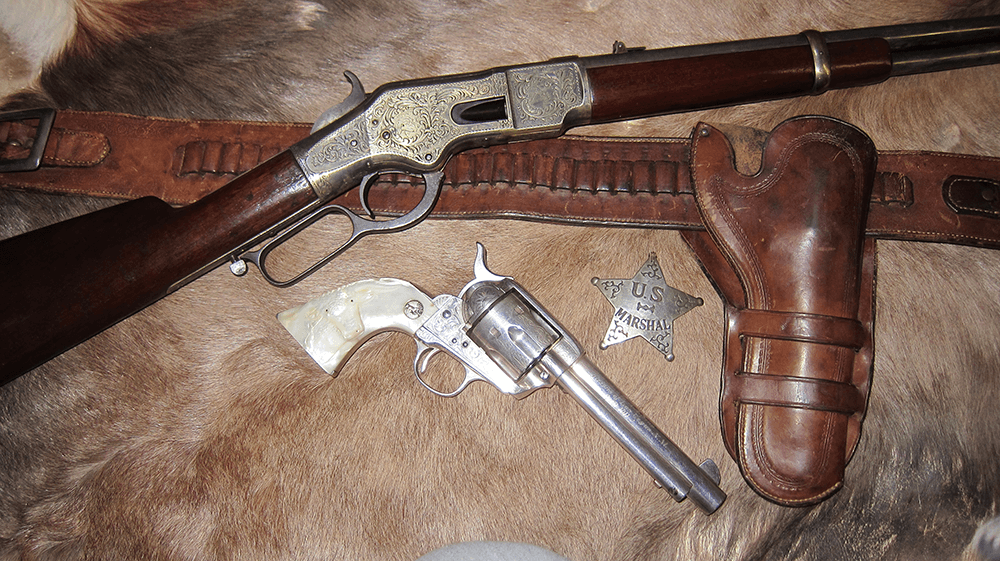 An excellent, OPENED, box of antique UMC 44-40 ammo. This central fire cartridge box shows a light green label with the early elongated oval "UMC" logo. It is marked "For .44 Winchester Rifles", and "Adapted to Winchester, Colt's, Marlin and Frontier Revolvers".
This is a black powder box, not marked as such and prior to smokeless powder loadings.  The green side-seal wrap is nearly 100% complete, but opened.  Guarantee on bottom is very good and fully readable. All the cartridges are original and in very good un-cleaned condition.
An excellent early box of ammo in fine condition.
Covered with plastic wrap for protection.
Clarks Antiques – Antique 44-40 Ammo – Price $500.00
Item #1500
* Can't ship antique or modern ammo to California, Hawaii, and Alaska
If you like this, you may like our Antique Colt 44 Ammo