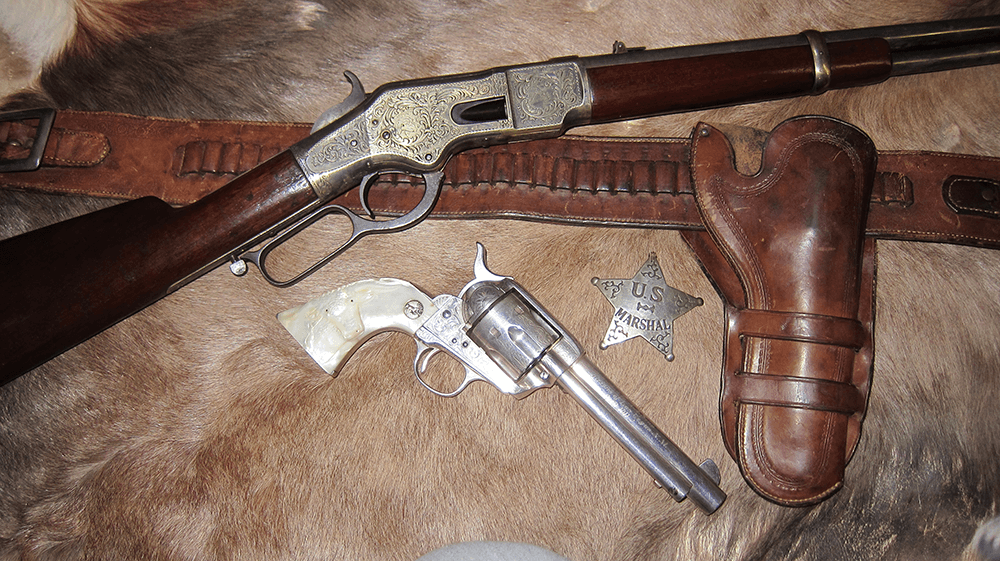 Colt 44 Center Fire Cartridges
Antique Ammo Winchester Brand
An exceptional box of antique ammo is this Winchester brand of Colt 44 center fire cartridges, circa 1880's.  Most important, this box of ammo is UNOPENED.  In addition, the box has all the yellow/orange side sealing intact and is unbroken. Also, the green top label is in fine condition. However, the top label does have a few minor rub spots.
Interestingly, the box is labeled "Rifle Cartridges" but were manufactured for Colt Conversion revolvers. Historically, some eastern cities had banned the sale of pistol cartridges within city limits and added special taxes as well.  In short, by marking the boxes "Rifle Cartridges"; Winchester outsmarted the anti-handgun establishment of that era.  Also, Winchester avoided additional taxes on their product as well. To my knowledge, I am not aware of any rifle that accepted this chambering.
A really nice box of hard to find .44 Colt antique ammo, especially in this condition.
Wrapped in plastic for protection.
Clarks Antiques – Colt .44 Center Fire Cartridges – Price $1,500.00
Item #1394
* Can't ship antique or modern ammo to California, Hawaii, and Alaska