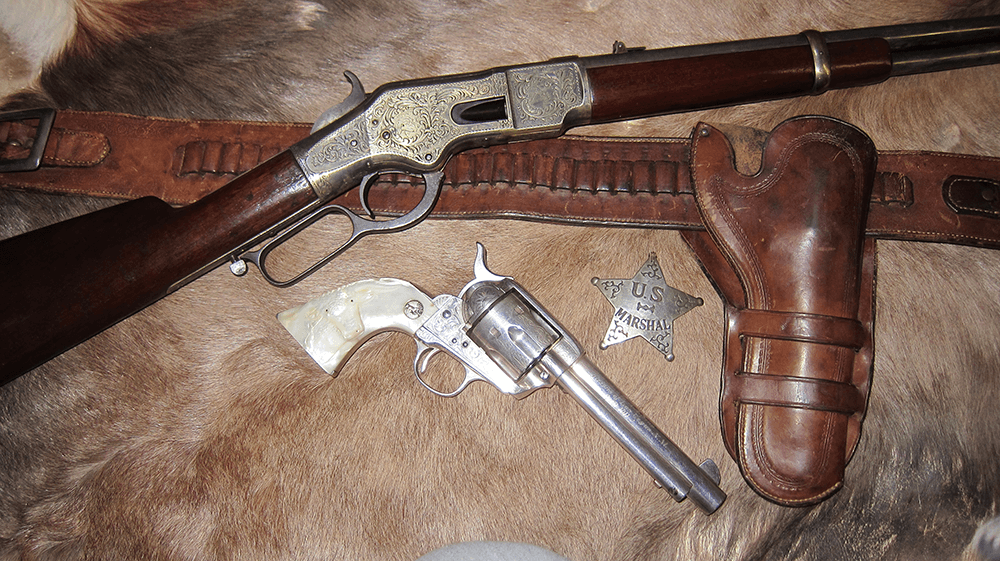 Frankford Arsenal 45 Ammo
This box of Frankford Arsenal 45 Ammo is UN-OPENED and in excellent condition.  It is fully varnished, as issued, for water repellency.
These early Benet-primed "Colts Revolver, Cal; .45" (pre-Schofield) packets were month – dated from Oct. 1873 – Aug. 1874 only. Thereafter, the .45 "Revolver Ball" cartridges, which were shorter and less powerful to accommodate use in the S&W Schofield as well as the Colt, were year-dated till 1882.
A great box to display with an early Cavalry Colt SAA.
Item #1662
Clarks Antiques – Frankford Arsenal 45 Caliber Ammo – Price $1,200.00
* Can't ship antique or modern ammo to California, Hawaii, and Alaska
If you like this you may also like our Frankford Arsenal .45 Caliber Ammo, 1880