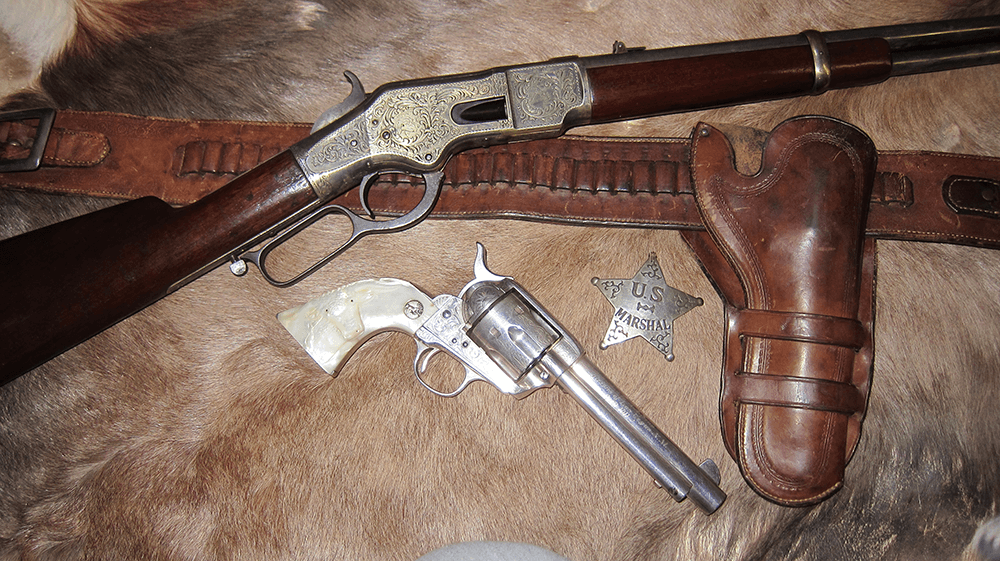 Frankford Arsenal Colt 45 Ammo
Frankford Arsenal .45 Caliber Ammo
This .45 Colt/Schofield box is a U.S. Military ammo box, "Revolver Ball" cartridges, and is from the Frankford Arsenal – dated 1880. These Frankford Arsenal Colt 45 ammo cartridges were shorter and less powerful than the standard .45 "long" Colt, to accommodate use in the S&W Schofield Revolver as well as the Colt Single Action revolver.
These Frankford Arsenal .45 caliber cartridges were produced for the Cavalry during the Indian Wars on the Western Frontier. At this time the cartridges came in 12 pack boxes from the arsenal and were dated the year of manufacture. Accordingly, this box is dated 1880.
This box is UNOPENED and is in very good condition showing staining on the top lower corners, sides and bottom – nothing serious.
Item #1326
Clarks Antiques – Frankford Arsenal 45 Caliber Ammo – Price $375.00
* Can't ship antique or modern ammo to California, Hawaii, and Alaska
This Frankford Arsenal .45 Caliber Ammo pairs well with our Antique Colt SAA Cavalry