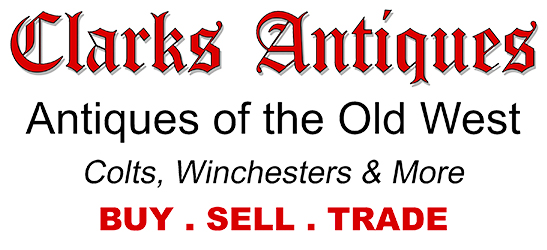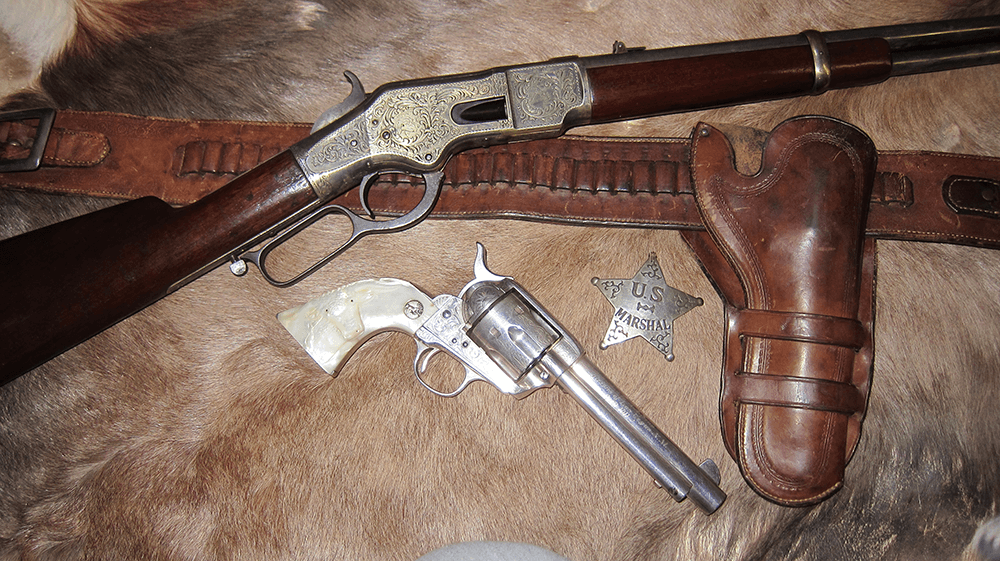 A highly desirable box of early New Haven 44 Henry ammo rimfire cartridges. These early boxes manufactured by the New Haven Arms Co. are sought after accouterments to accompany a Henry Rifle. The box of ammo was made and sold in the same era as the Henry Rifles, circa 1863 – 1865.
New Haven Arms .44 Henry Ammo
The box is marked "50 Cartridges for Henry's Repeating Rifle, Manufactured by the New Haven Arms Co."
This is the rare "Bold 4's" box, of the three "Military" box variations. It is in fine overall condition with a very nice top label, 100% intact.  Although, it does show a few rub spots. The box is solid with one small seam split to the bottom right side corner of the lid. Otherwise, the box shows little to no soiling. The ammo is all original and all 50 cartridges with the raised "H" head stamped bullets in a dished circle. Also, the cartridges are very fine, in original uncleaned condition. These "Military" boxes were never factory sealed.
History of the .44 Henry rimfire cartridge
One of the great reasons for the success of the Henry Rifle was the development of the self-contained metallic .44 Henry cartridge. In 1854, the Smith & Wesson Company patented a lever action pistol using a toggle action and an integral front-loading magazine. Unfortunately, the "rocket ball" ammunition used with this design left much to be desired. Despite the limitations of the rocket ball ammunition, the rocket ball was used in a number of attempts at making a commercially successful firearm. As a result, this led to the reorganization and creation of the Volcanic Repeating Arms Company.
During this Smith & Wesson reorganization, Oliver Winchester became a major stockholder. Smith & Wesson both dropped out of the Volcanic Arms Co. circa 1855-56 and Oliver Winchester reorganized, again, as the New Haven Arms Co. in 1857. Subsequently, Winchester hired B. Tyler Henry to improve the Volcanic design. Henry went one step further by improving the cartridge. He invented a copper cased self-contained cartridge which made the bullets more reliable. Accordingly, the .44 caliber Henry rimfire cartridge was born. With his new cartridge and S&W's lever action design, he developed a new rifle. Thus, the Henry Rifle, using the .44 Henry rimfire cartridge, was the first reliable lever action rifle.
Otherwise known as the 1866 "yellowboy", the improved Henry rifle was also chambered for the .44 Henry Rimfire cartridge.
Box wrapped in plastic for protection.
Clarks Antiques – New Haven 44 Henry Ammo – Price $11,500.00 
Item #1699
If you like this you may also like our .44 Henry Rimfire Cartridges
Note: If you are looking for .44 Henry ammo, single cartridges, we do have a limited selection of rim fire and central fire (.44 S&W American) available.  Please contact us for selection and pricing.
* Can't ship antique or modern ammo to California, Hawaii, and Alaska