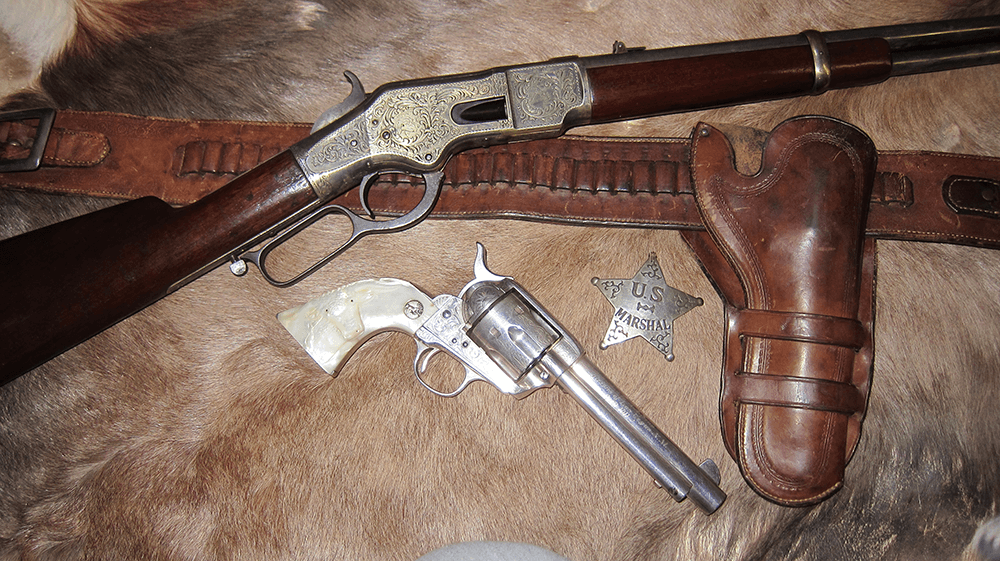 A very early full box of UMC 44 Rimfire Ammo loaded under Smith & Wesson's Patent, 17 April 1866. This early UMC box with the "dog head" logo is designated FOR PISTOLS.
The box and cartridges are in very good condition, the cartridges showing copper casings with no headstamps except for one (1) that has "U" on it. These cartridges have pointed bullet and are shorter than a .44 Henry cartridge. They were specifically for the Connecticut Arms, Hammond Bull Dog and other period "Bull Dog" pistols chambered in .44 Rimfire. They could also be used in the Colt Open Top revolver and early Colt SAA's chambered for .44 rimfire.
The box is in very good condition, showing a nice top label with minor scuffs & stains and all the side wrap is still intact. The box is solid with well-done repaired split seams to the top lid.
A great, seldom found, early box of .44 Rimfire cartridges, suitable for display with any very early .44 Rimfire pistol.
Covered with plastic wrap for protection.
Clarks Antiques – UMC 44 Rimfire Ammo – Price $1,250.00
Item #1669
* Can't ship antique or modern ammo to California, Hawaii, and Alaska
This item pairs well with our Colt Open Top Revolver