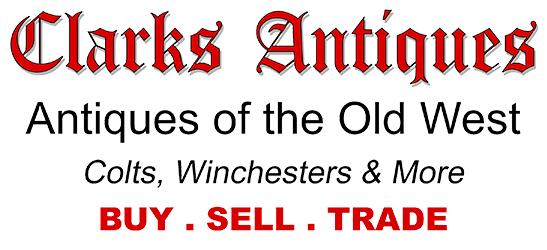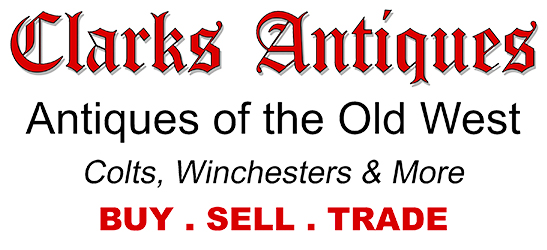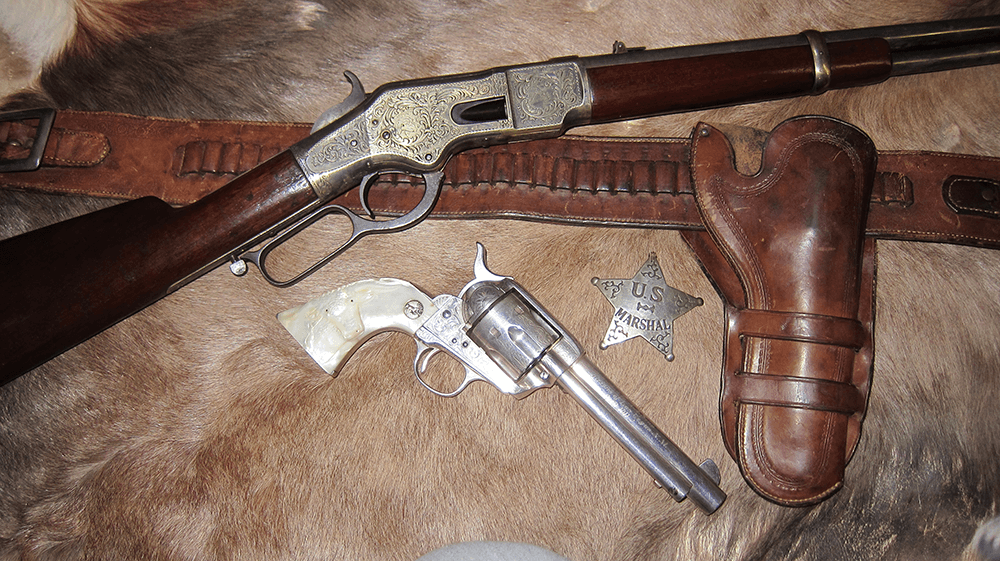 Winchester 44 Long Rimfire Ammo
A very rare and hard to find box of Winchester 44 Long Rimfire ammo cartridges.
This box of antique Winchester ammo 44 Long Rim Fire cartridges, were much more powerful than the 44 Henry RF. These cartridges could be used in the Colt 44 Rim Fire SAA revolvers made in 1877 and 1878. The 44 Long RF was originally a popular rifle cartridge that was developed in the late 1860's.  But faded from use after the introduction of the 44-40 Central Fire cartridge. The 44 Long RF would not chamber into guns that were built for the 44 Henry RF cartridge, i.e. the Henry Rifle, 66′ Winchesters, or Colt Open Tops. That is why the 44 Long RF disappeared early and the 44 Henry RF ammo was continued to be produced up into the 1920's. The 44 Long RF boxes are rarer than the 44 Henry (Flat) RF boxes.
The two piece box of this antique ammo is OPENED and in fair condition.The bottom portion of the box is in good condition. Although, the top lid is only fair.  First, the top label shows about 20% loss of the green label.  In addition, the back side flap is missing, and there are repaired split seams. Fortunately, the small Winchester guarantee label on the bottom is in good condition. The front side flap tape is marked "44 Long RF".  Lastly, all the original cartridges are present and in good un-cleaned condition and show the "H" head stamps on the up side. The head stamps on the down side show corrosion build-up with the "H" stamping hard to read.  One cartridge shows a center fire strike that obviously did not fire and was returned to the box, head stamp down.  All the cartridges are in the same condition and definitely original to the box.
A very rare early box of Winchester Metallic Cartridges, that is hard to find in any condition. This box displays great with an old hard used Colt .44 RF Single Action Revolver.
Covered with plastic wrap for protection.
Clarks Antiques – Winchester 44 Long Rimfire Ammo – Price $1,800.00
Item #1411
* Can't ship antique or modern ammo to California, Hawaii, and Alaska