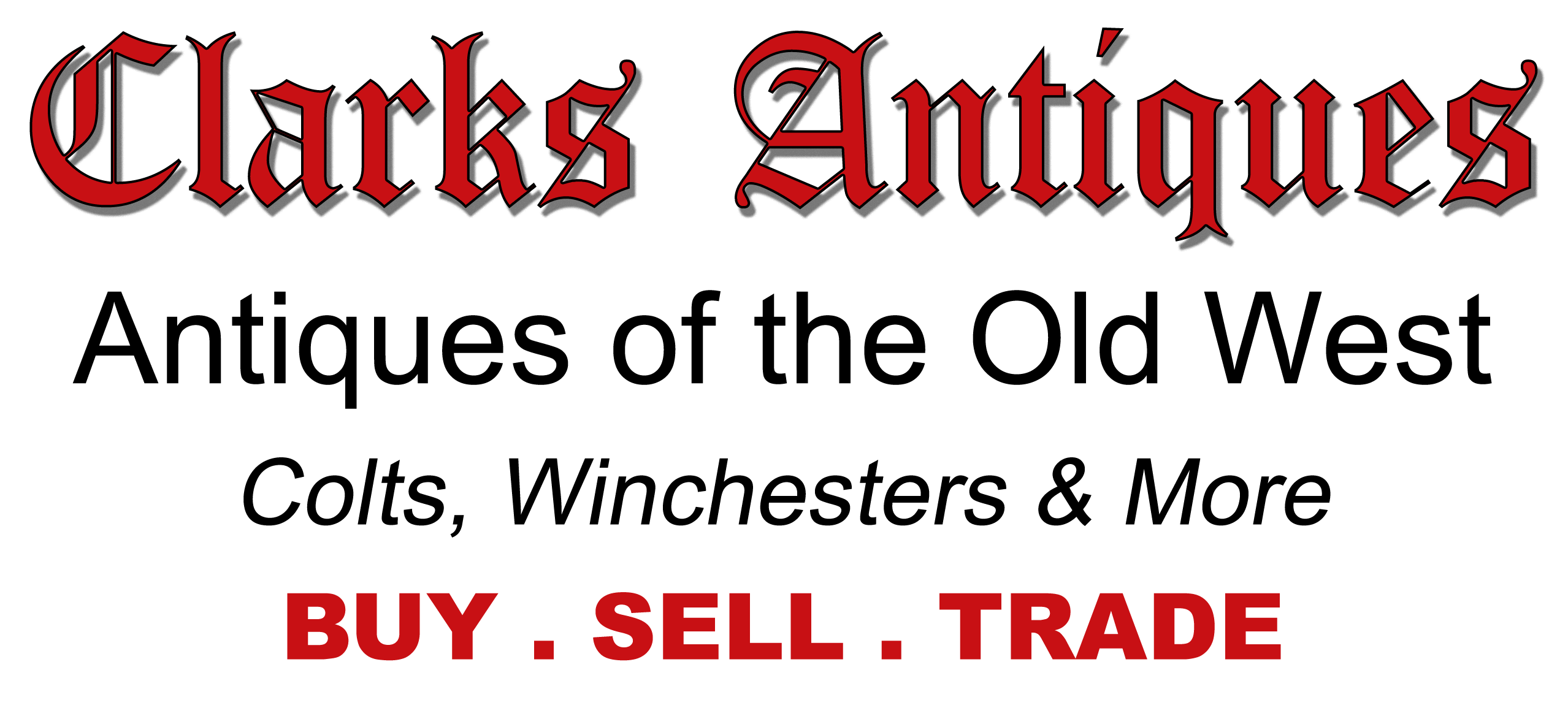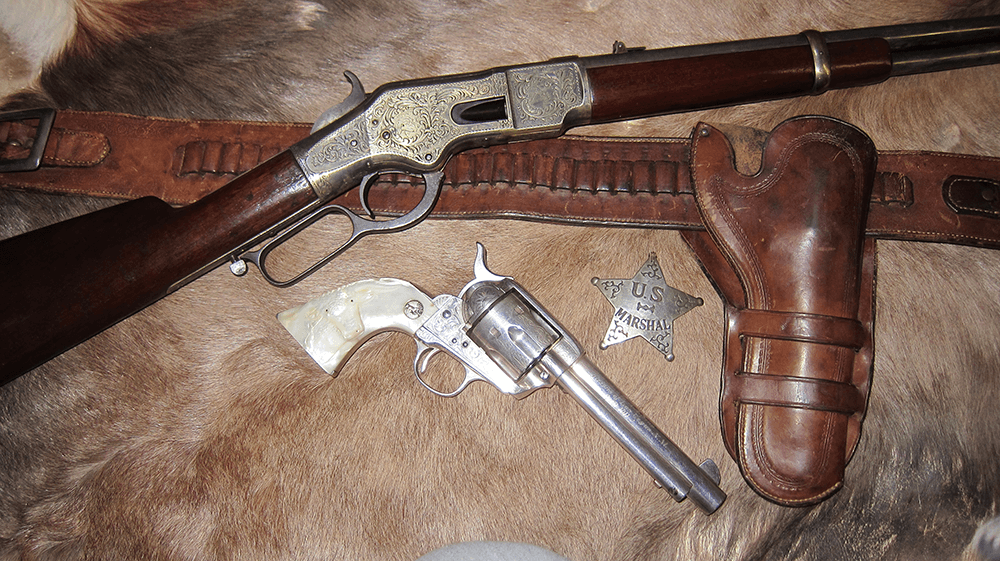 New Items Recently Added to CLARK'S ANTIQUES
WINCHESTER 1866 TRAPPER SRC
Clark's Antiques New Items arrival is this beautiful Winchester 1866 Trapper SRC. It is a 3rd Model Saddle Ring Carbine with an 18" barrel. I have been unable to document its originality as letters are not available for these early 66's. Please see my article in The Winchester Collector "A Winchester 66′ of Interest", Spring 2017, page 26 (copy included with purchase). It is still an original 66' Carbine with neat period additions and repairs. It is period converted to .44 center fire and was used well into the 20th century.
Three great boxes of Caliber 45 M1911 ammo. All three are U.S. Government issue "Pistol Ball". These are great display boxes to go with a M1911 collection.
A new 45-70 cartridge belt, made in the circa 1870's style worn by frontier buffalo hunters. It has 30 bullet loops for 45-70 caliber rifle cartridges.
MODEL 1873 TRAP DOOR BAYONET AND SCABBARD
RARE model 1873 trap door bayonet and scabbard. In 1877, a scabbard that would attach easily to the 1876 Pattern (web) Cartridge Belt was approved for field testing.  A rare set that's not often seen and never in this condition.