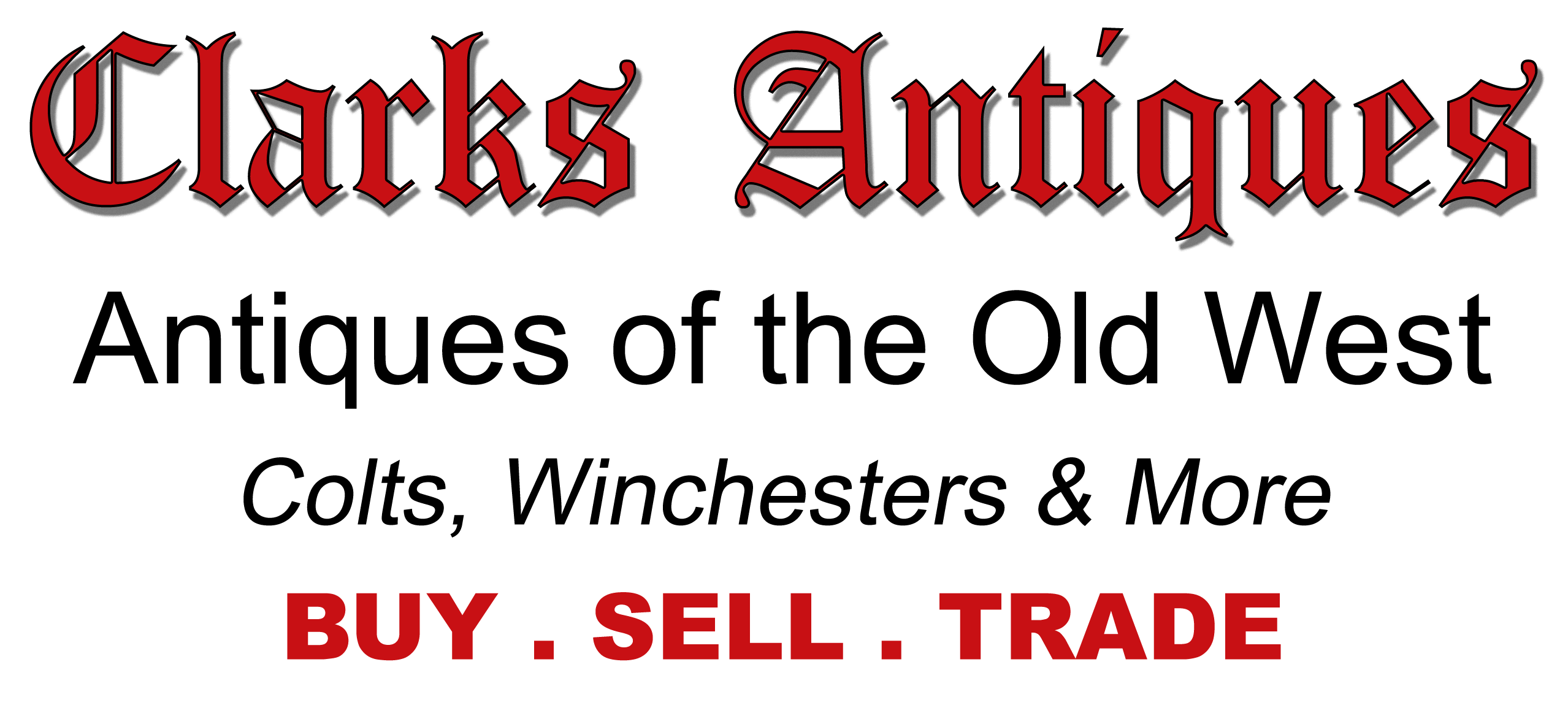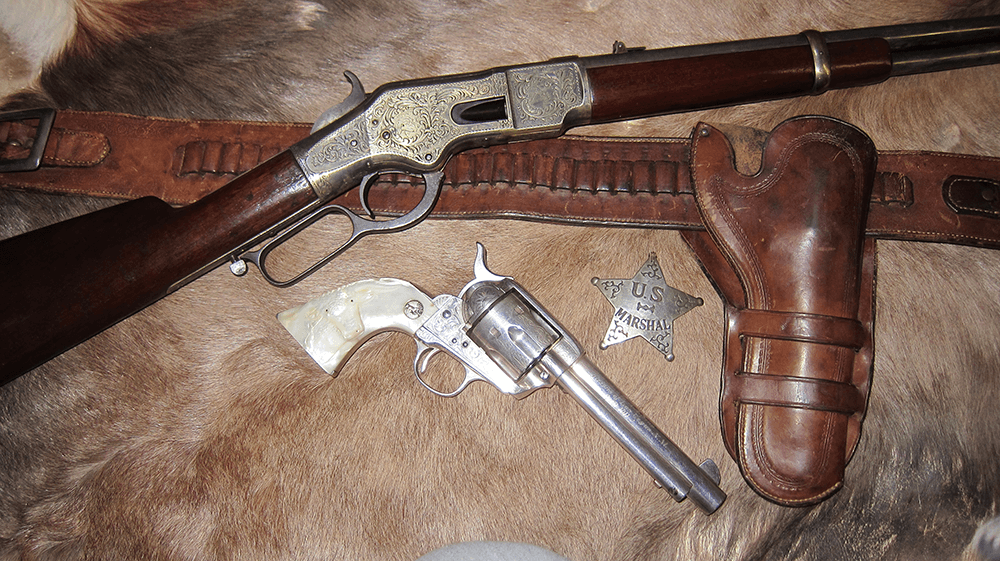 New Items Recently Added to CLARK'S ANTIQUES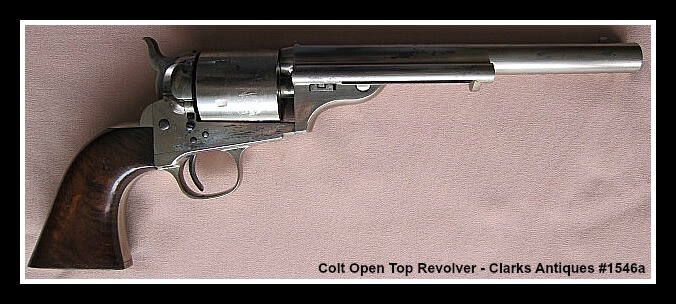 Clark's Antiques New Items arrival is this Colt Open Top Revolver. This is the finest, untouched, Colt Open-Top I have ever come across. The gun is 44 Henry caliber and appears to have never been fired. The gun is in excellent overall condition with approx. 90% or more of the original nickel finish. Excelllent mechanics and a perfect bore.
A fantastic box of UNOPENED UMC 44 Henry Rim Fire cartridges. This later box was manufactured prior to the UMC/Remington merger in 1911, showing the rare "U" in the red circle on the top label. Although it has the "UMC" in the red circle on both ends, later boxes of this type had the "UMC" in the red circle on the top label as well.
A beautiful antique Colt Single Action in overall excellent condition. The revolver shows approx. 80% of bright original blue and case colors. Excellent hard rubber grips with the matching serial number marked inside. Mechanics are excellent, as well as the bore and the serial numbers all match.
For 5 1/2″ SAA, Circa 1940
A "Geo. Lawrence, Portland, Oregon" marked holster and belt, beautifully tooled in the quality they are known for. Both are matching brown in color and show oiling a long time ago. The double loop holster will accommodate a Colt SAA with a 4 3/4" or 5 1/2" barrel. All the original rawhide stitching is intact and the leather shows no damage at all.