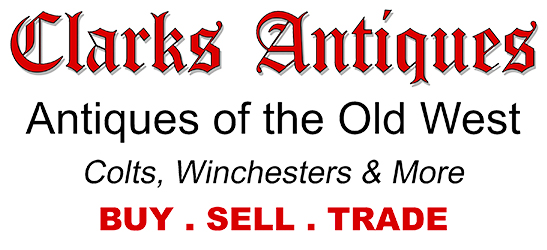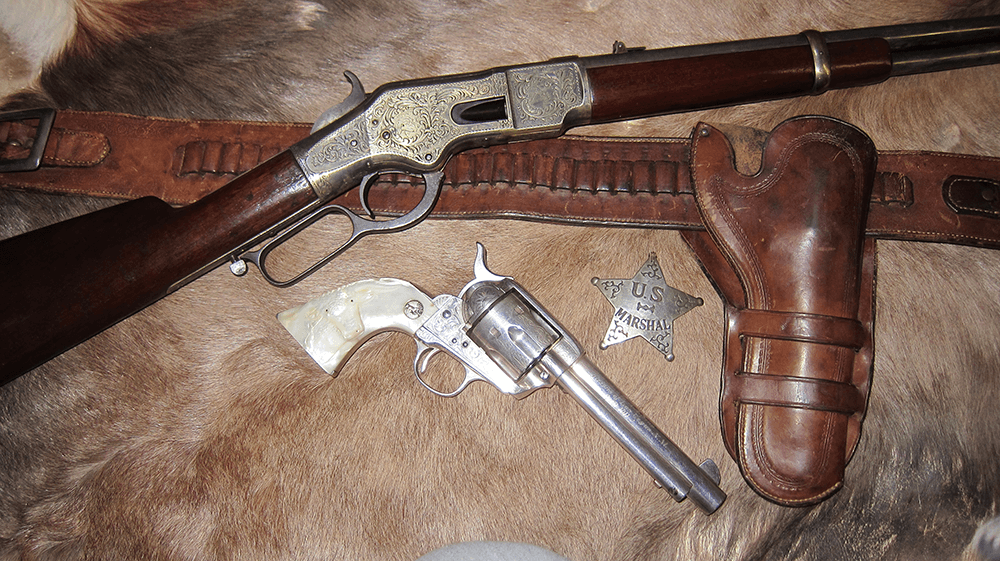 New Items Recently Added to CLARKS ANTIQUES
N. Porter, Phoenix, Arizona
Clark's Antiques New Items arrival are these beautiful Spotted Batwing Chaps.  Nothing reflects the old west like a vintage, maker marked, pair of western chaps. These chaps are maker marked "N. Porter, Phoenix, Ariz." A great display item for a cowboy/gun room. The chaps are in fine condition, showing use and wear, but no damage or losses. 
Antique Colt 45 SAA Revolver
A fine transitional model Colt Single Action Army revolver showing the smokeless frame, but in the "antique" serial number range. All the features are correct and a factory letter (included) confirms all features.
Pattern 1872 Infantry Waist Belt
The Pattern 1872 Infantry Waist Belt was a trial brace system that was part of a cumbersome brace system to support the infantry knapsack. Even though only a trial belt, it was considered to be serviceable and continued to be issued and used in infantry units to about 1885. 
This beaded holster & leather cartridge belt is reminiscent of the fancy accouterments worn in the Wild West shows of the late 19th to early 20th century.  A great rig to display a fancy Colt SAA revolver.