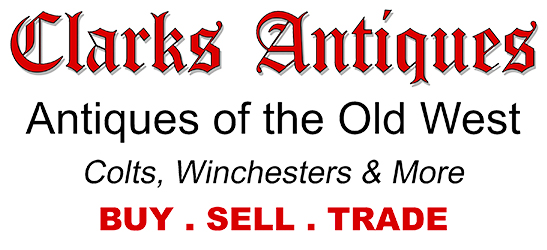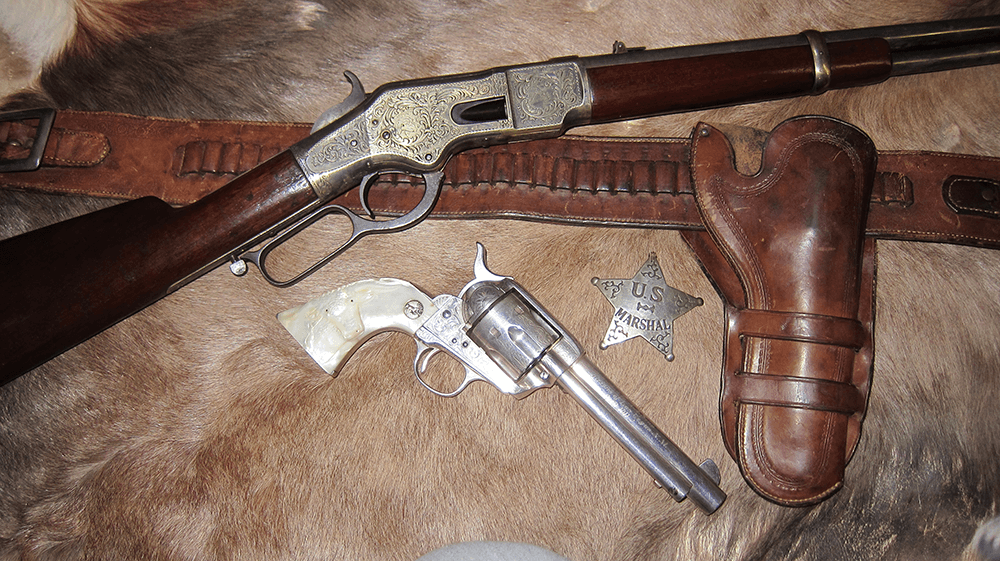 New Items Recently Added to CLARKS ANTIQUES
Lawrence Holster & Belt Rig
for 7-1/2″ Colt SAA 44/45
Clark's Antiques New Items arrival is this beautiful Lawrence rig.  The holster and belt accommodate a Colt SAA with a 7 ½" barrel – the holster being so marked. The belt is 2 ½" wide x 43″ long with 30 cartridge loops to fit 44/45 caliber bullets. Both the holster & belt show the Lawrence makers mark with matching tooling and a matching deep brown color.
44 Flat Henry Rimfire Ammo
This rare vintage box of Winchester 44 Henry rim fire ammo is the last of the arched graphics and boldly emphasizes the Winchester Rifle Model 1866. It's also the first box with ".44 FLAT" called out on the cartridge cut. These boxes (not often found) compliment the display of a Model 1866 Winchester.
SALE PENDING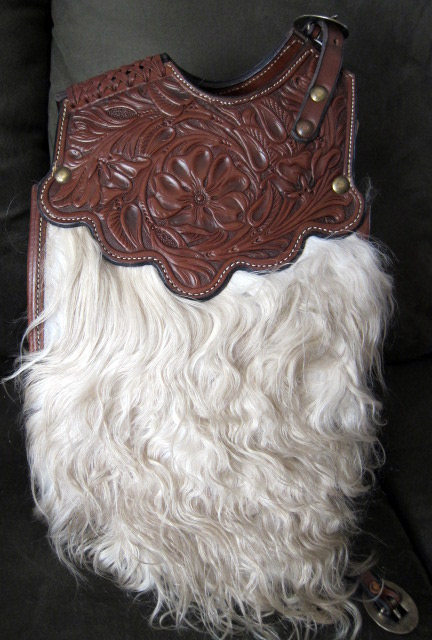 These pommel bags are newly made and marked "John Clark, Maker, Shakopee, MN". In addition, the bags are expertly hand tooled in the early type patterns. Thus, they are beautifully made in the style and construction of those from the 1880's.
This is a full, UNOPENED, box of antique 44-40 Central Fire, black powder cartridges in overall excellent condition. These Winchester boxes are very desirable to collectors and are always in great demand because of the "old-time" graphics. A picture of a Model 73' carbine is shown on the front side label. The labels specify that the cartridges are for a "Winchester Rifle Model 1873". A great display item.