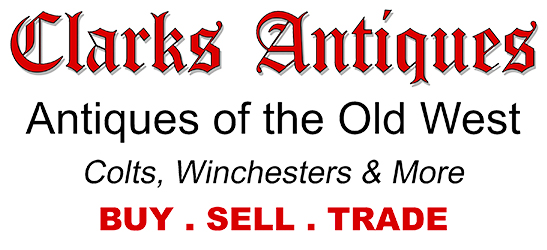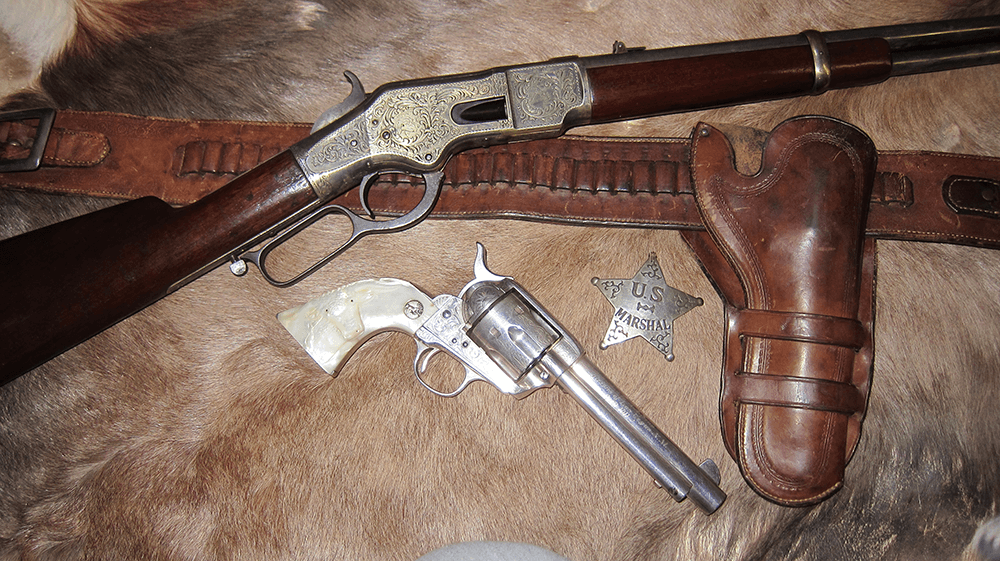 New Items Recently Added to CLARKS ANTIQUES
Engraved Winchester 1866 SRC
New York Engraved – Silver & Gold Plated
Clark's Antiques New Items arrival is this Engraved Winchester 1866 SRC carbine made in 1871, serial #77XXX, too early to letter. It is worthy of inclusion in the finest and most advanced collection of "high art" Winchester firearms.  The saddle ring carbine is fully and finely New York engraved in period Germanic scrolls with animal portraits in each of the four vignettes.
Henry .44 Flat Rimfire Ammo
Antique Winchester Cartridges
A very desirable full box of Winchester brand .44 "HENRY" cartridges. This fine box of 44 Henry Flat Rimfire would display nicely with a 66′ Winchester that's still in its original rim fire configuration.
Prairie Belt – Maker Marked

A great prairie cartridge belt to display with a Sharps Rifle of .40 – .45 caliber or any other antique long arm chambered in 45-70. The belt is an early, maker marked, civilian cartridge belt for .40 – .45 caliber rifle cartridges. Its marked "Flynn & Flynn, maker, Leon Springs, Texas".
.45 Cal. Single Action Revolver
A really great looking early antique Colt SAA black powder revolver that would enhance any top condition collection. If you are looking for an antique Colt .45 cal. single action revolver in excellent condition, then look no further.