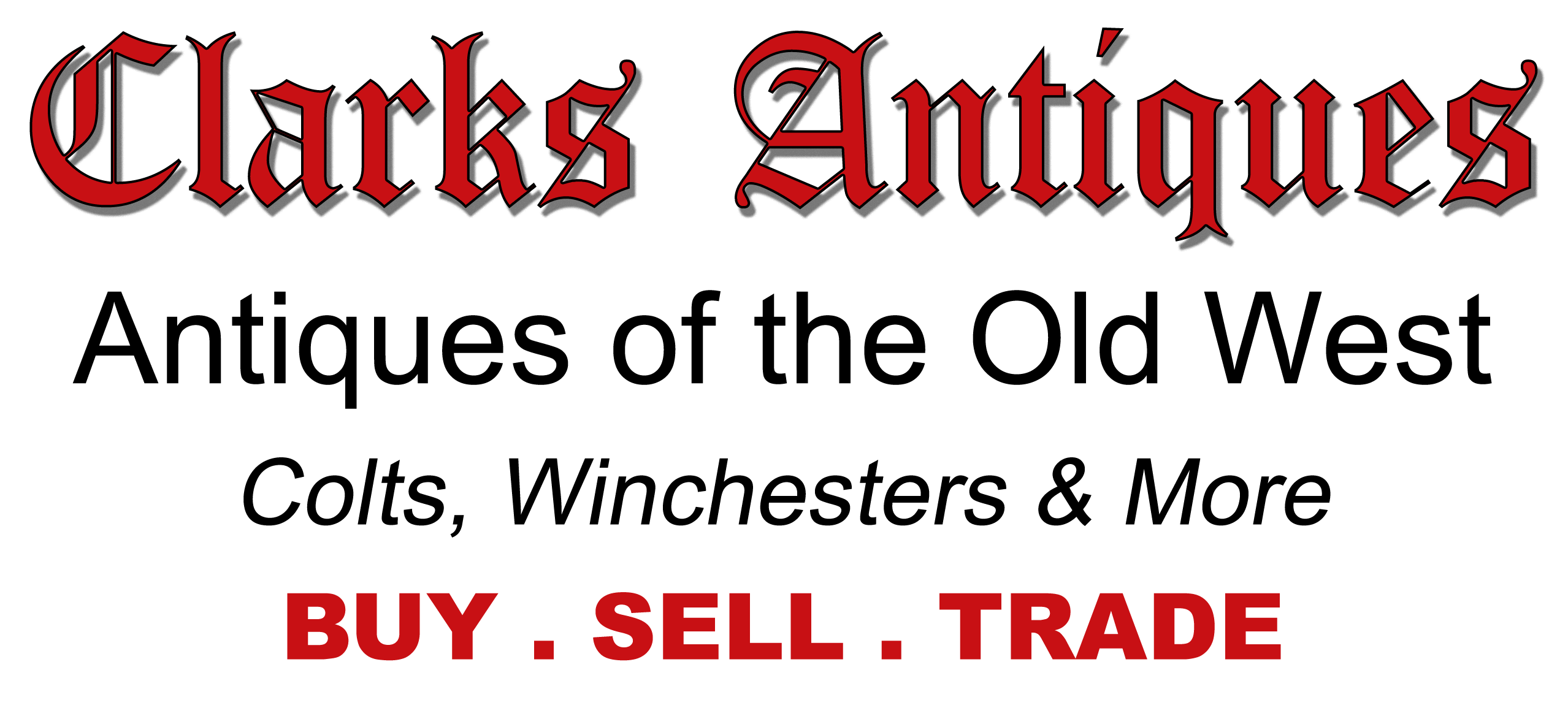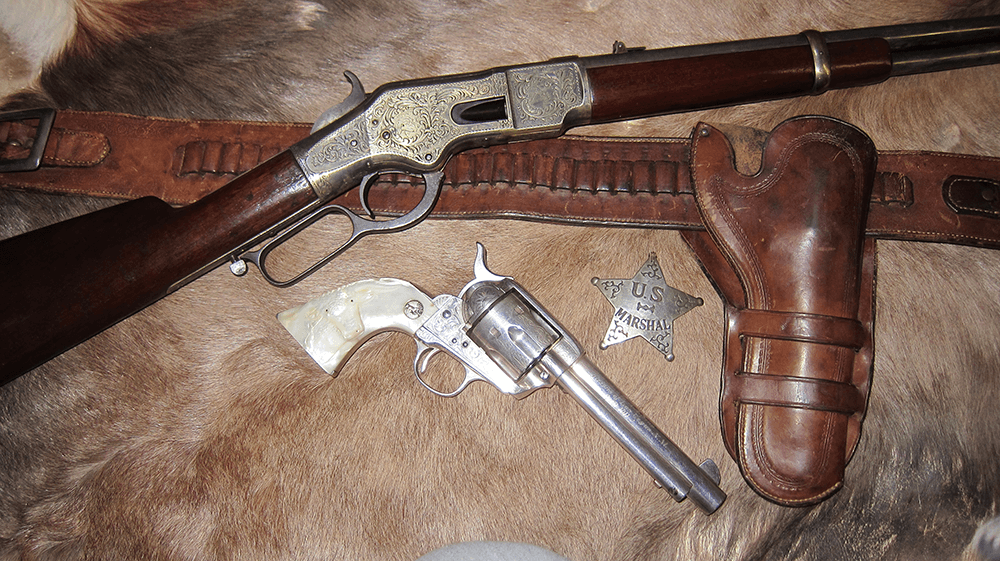 New Items Recently Added to CLARK'S ANTIQUES
NIMSCHKE ENGRAVED COLT SAA
Clark's Antiques New Items arrival is this beautiful L. D. Nimschke Engraved Colt SAA Revolver. An engraved Colt Frontier Six Shooter with etched panel, ivory grips and a silver plated finish. The gun was made in 1879 and shipped to Hartley and Graham, New York City, January 17, 1880. The factory letter (included) states; Serial #52096, 44/40 Caliber, Blue Finish and barrel length & stocks not listed.
MONTGOMERY WARD MARKED RIG
Montgomery Ward & Company of Chicago, 3″ wide x 38″ long money belt and double loop holster. Both belt and holster are marked, the holster marking is somewhat light. The belt has attractive wide border tooling with 40 bullet loops for 38/41 Colt cartridges. It retains the original buckle showing about half its nickel finish.
An interesting old hand made "bunkhouse" rifle cartridge belt constructed from heavy oiled harness leather. The belt has 19 cartridge loops that accommodate 30-30 or similar size rifle bullets.
Spanish American War Issue
These 30 caliber government (30-40 Krag) web belts were made for the Spanish American War in 1898. This one has the pattern 1887, "US" marked cartridge belt plate. The belt is 3″ wide and has 50 bullet loops for 30 caliber rifle cartridges.