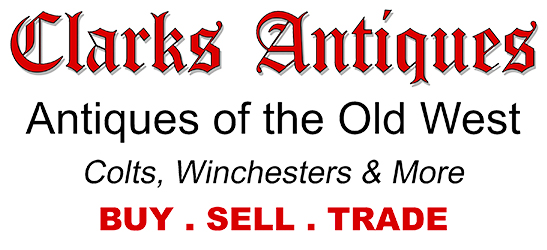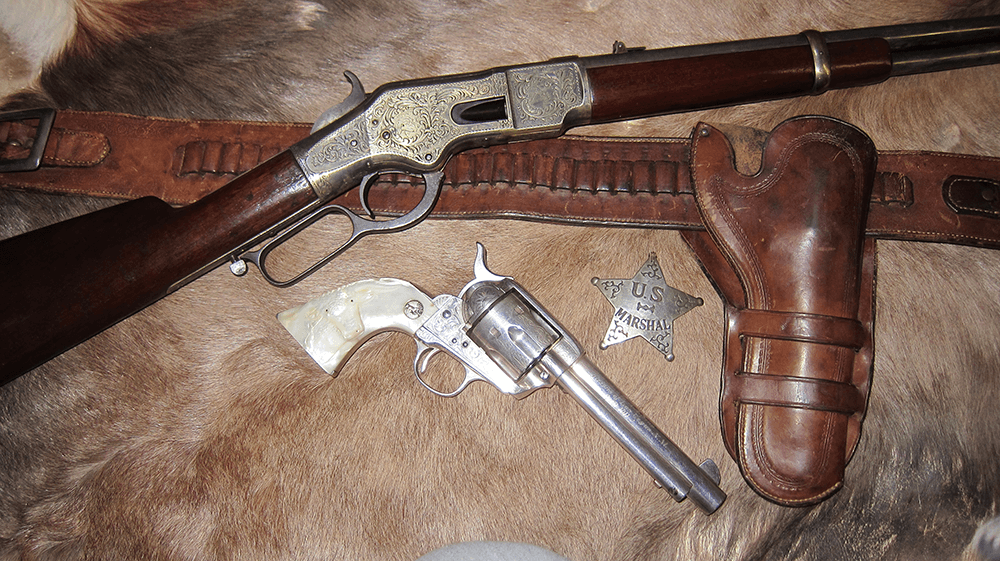 1860 Army Slim Jim Holster
Antique Holster Circa 1860 – 1865
This beautiful early, tooled, 1860 Army Slim Jim Holster is unmarked as to maker.  This holster is a very attractive piece of western gun leather with very high quality tooling in great condition. Although, this holster does show use and some period repairs.
The round brass/silver toe cap was lost and a period replacement was made with leather. As a result, the barrel of the gun wore a hole in the leather replacement. The original belt flap was replaced and moved a little higher on the holster from the original location. The replacement flap is attached with period rivets and glue. All the original stitching is present and good.
The top front of the holster shows some wear from the revolver cylinder going in & out.  There are two holes punched in the front, probably for a tie down strap. All and all it's a beautiful holster and the leather is in great shape. If a period metal toe cap could be found, it would show even better.
Toy gun shown in Clarks Antiques antique gun leather photos not included.
Clarks Antiques – Antique Gun Leather – 1860 Army Slim Jim Holster – Price $2,250.00
Item #1456