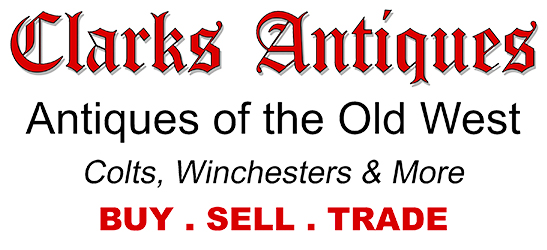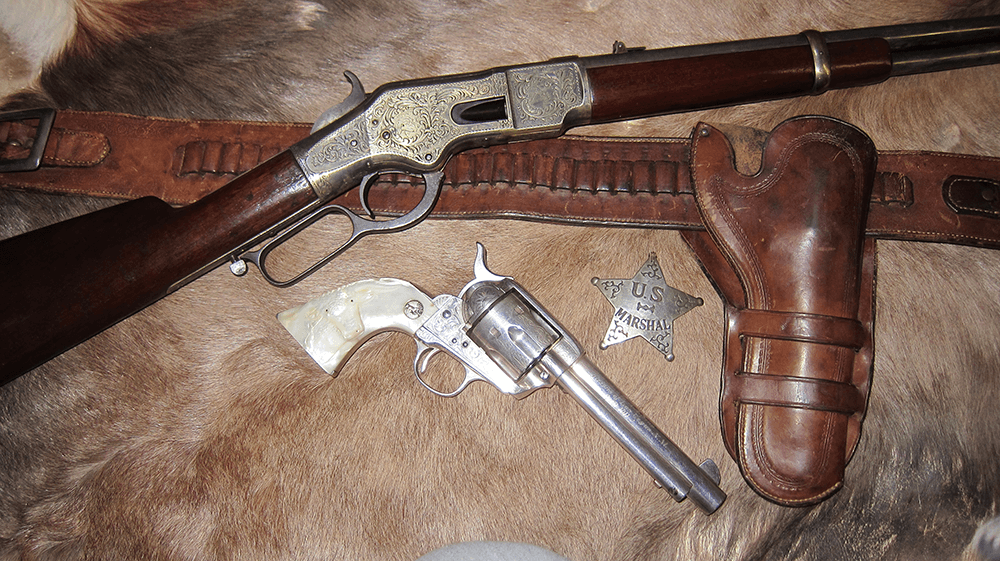 1872 Pattern Infantry Belt
The 1872 Pattern Infantry Belt was a trial brace system that was part of a cumbersome brace system to support the infantry knapsack. While the cavalry rejected it, the infantry did not. Although only a trial belt, it was considered to be serviceable and continued to be issued and used in infantry units to about 1885.
The waist belt is shown and described in R. Steve Dorsey's book "American Military and Navel Belts 1812-1902" pages 92-98.
This belt is in good condition with no damage to the leather. Although, the shiny black finish is mostly worn away, it is still black in color. An inspection mark "JC?" shows on the front, near the belt plate. In addition, the belt plate is very good. However, the original applied gilting is worn away and now showing a nice brass patina. 
Clarks Antiques – Antique Gun Leather – 1872 Pattern Infantry Belt – Price $350.00
Item #1561
If you like this, you may also like our Cavalry Rig