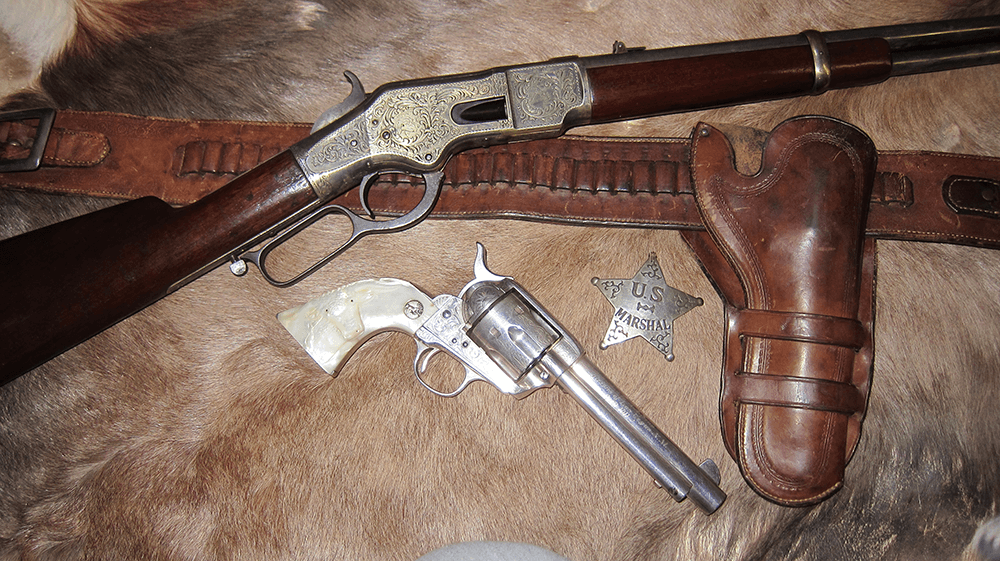 A very RARE 44 Henry cartridge belt. This is the all-leather scouting belt, known as the "Fair Weather Christian Belt". This is an excellent specimen of a rarely found all-leather (mostly) cartridge belt, undoubtedly made by a soldier or saddler in garrison.
Cartridge Belt Features
When I say "mostly" all leather, I am referring to the canvas liner inside the leather loops. I have never come across another belt with canvas and leather loops like this one. The belt dates from the late Civil War period.  What is especially interesting, is its utilization of the exact method of size adjustment as found on the Watervliet Arsenal Prototype Cartridge Belt.
Another rare feature is the cartridge loops are .44 caliber, hand sewn to a Civil War belt with the Pattern 1851 Sword Belt Plate. The belt is 1 ½" wide x 36″ long with 39 hand sewn bullet loops for .44 caliber cartridges. The belt and leather loops are dark brown in color, showing use and wear, but no damage or losses. All the original stitching is solid and intact and the original single "D" ring is attached at the bottom of the belt.
This is a very rare one-of-a-kind cartridge belt. My inclination is this belt was made to accommodate .44 Henry cartridges for a soldier with a Henry Rifle.
Henry cartridges in photos not included.
Clarks Antiques – Antique Gun Leather – 44 Henry Cartridge Belt– Price $3,250.00
Item #1681
This item pairs well with our .44 Henry Rimfire Cartridges