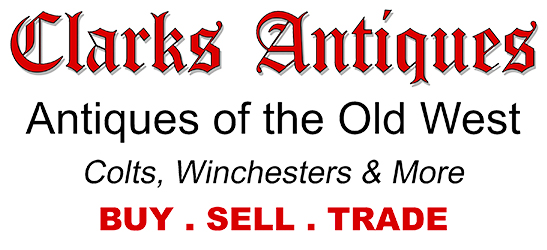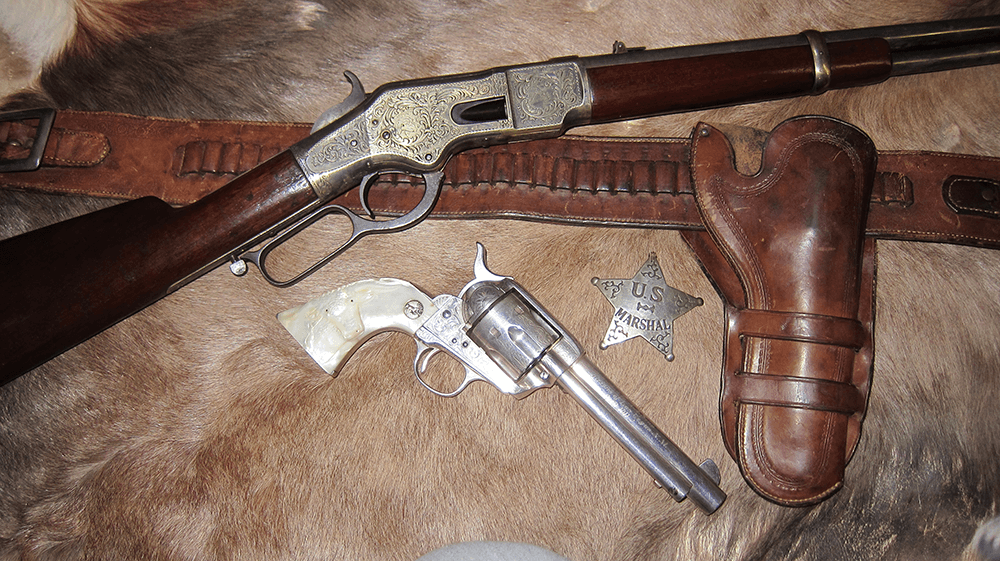 Maker: Mario Hanel, Stayton, OR
A new 45-70 cartridge belt, made in the circa 1870's style worn by frontier buffalo hunters. It has 30 bullet loops for 45-70 caliber rifle cartridges.
The belt is extra wide, 3 ½" x 49″ long with a double buckle. The belt is lightly used, showing an aged finish and is in overall excellent condition.
Cartridges shown in Clarks Antiques antique gun leather photos not included.
Clarks Antiques – Antique Gun Leather – 45-70 Cartridge Belt – Price $600.00  SOLD
Item #1560