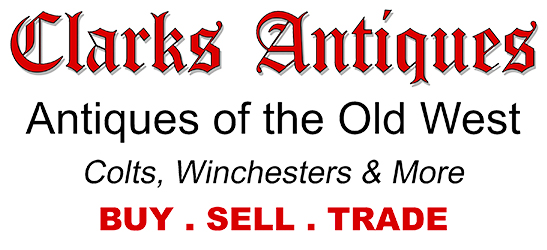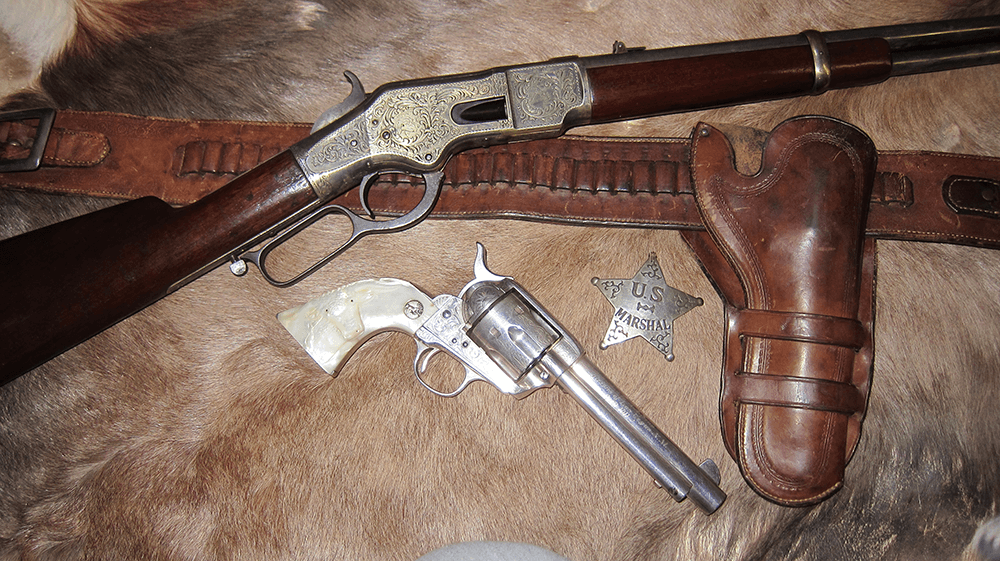 Browning Bros Carbine Scabbard
This is an early Browning Bros Carbine Scabbard from the late 1880's. It was made to fit an 1866 or 1873 Winchester Saddle Ring Carbine.
The scabbard shows the maker mark prominently stamped on the upper sling leather strap. This scabbard shows remnants of rawhide tie down straps (now gone) on both sides of the scabbard throat. Many of these early scabbards will be found with these tie down straps that could be tied over the butt of the SRC to hold it in the scabbard. 
Scabbard Condition
The scabbard is in overall good condition with no damage or losses and all the original stitching is solid and intact. Although, the leather shows age cracklature on the exposed side, it is still strong and solid. Also, the exposed side, with the straps, shows some simple edge tooling at the throat and toe. The hanging straps are newer replacements.
**Winchester SRC in Clarks Antiques antique gun leather photos not included.