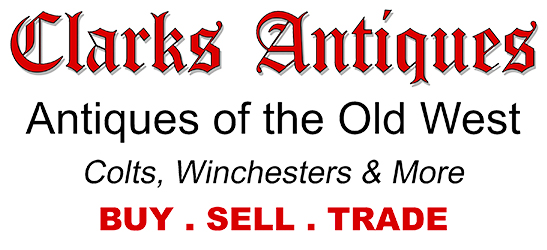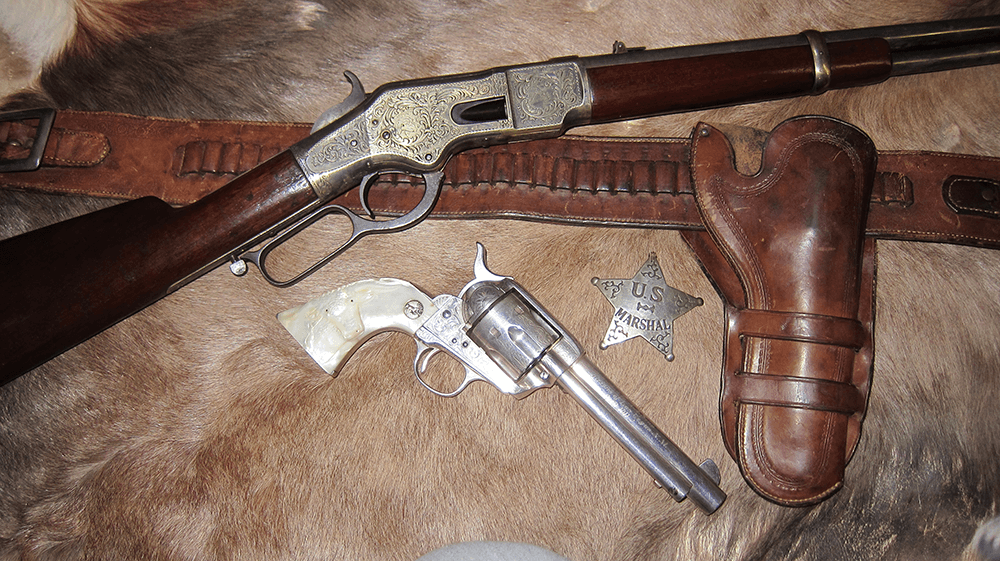 circa Spanish American War era
A very nice, lightly used, US Colt 38 DA holster & web belt from the Spanish American War era. The flap holster shows the "US" embossed on the front and fits a .38 Colt revolver, circa 1889-1908.
Condition – Holster
The holster is in fine condition, showing all of its smooth shiny finish with only minor age cracking. Also, all the original stitching is in place and in good condition. In addition, the leather shows no damage or losses and retains the original "tie down" ring on the toe plug. However, there are no maker marks of any kind on this holster.
Condition – Belt
The belt is the dark blue color web belt with the 1887 Mills belt plate. It has 45 bullet loops for 30 caliber (30-40 Krag) rifle cartridges. The belt is in excellent condition.
These rigs were used both before and after the Spanish American War.
Clarks Antiques – Antique Gun Leather – Colt 38 DA Holster – Price $950.00
Item #1610
If you like this holster & belt, you may like our Prarie Cartridge Belt