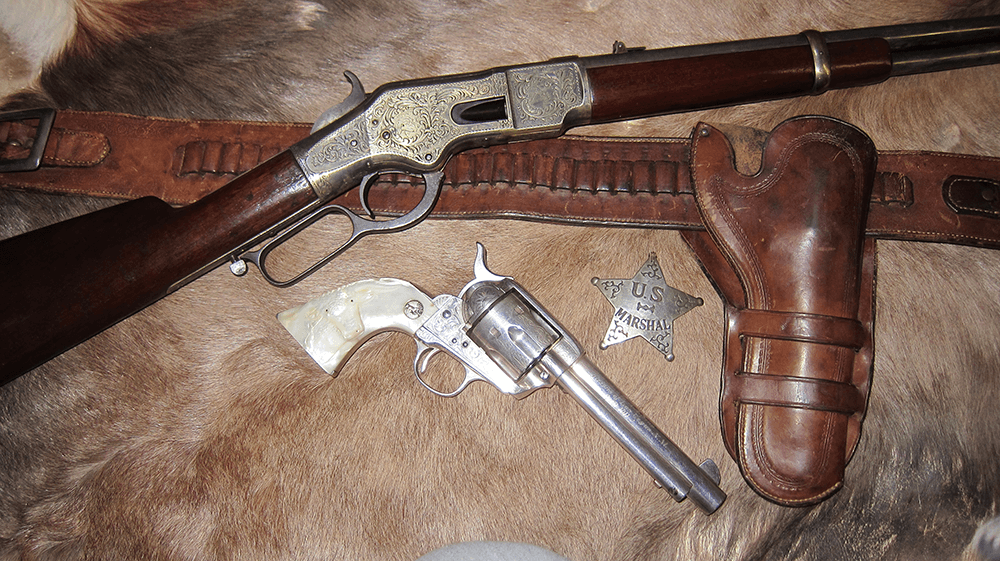 Colt 49 Pocket Model Flap Holster
This is a beautiful piece of western gun leather.  This antique holster is an early Colt 49 Pocket Model Flap Holster for a Colt 1849 Pocket Model or Conversion revolver with a 5 – 6" barrel. This Civil War era holster is in excellent condition showing only slight use. All the original stitching is intact and good with about 90% or better of the original shiny finish.
Nice Civil War Era Holster
There is no damage to this holster and it has never been oiled. The holster appears to have had a 5" barrel in it, but a 6" barrel fits perfect to the bottom of the holster. The holster was made without a bottom plug. A conversion model with a side mounted ejector housing will not fit.
Clarks Antiques – Antique Gun Leather – Colt 49 Pocket Model Flap Holster – Price $650.00
Item #1530
If you like this, you may also like our 1860 Army Flap Holster Rig