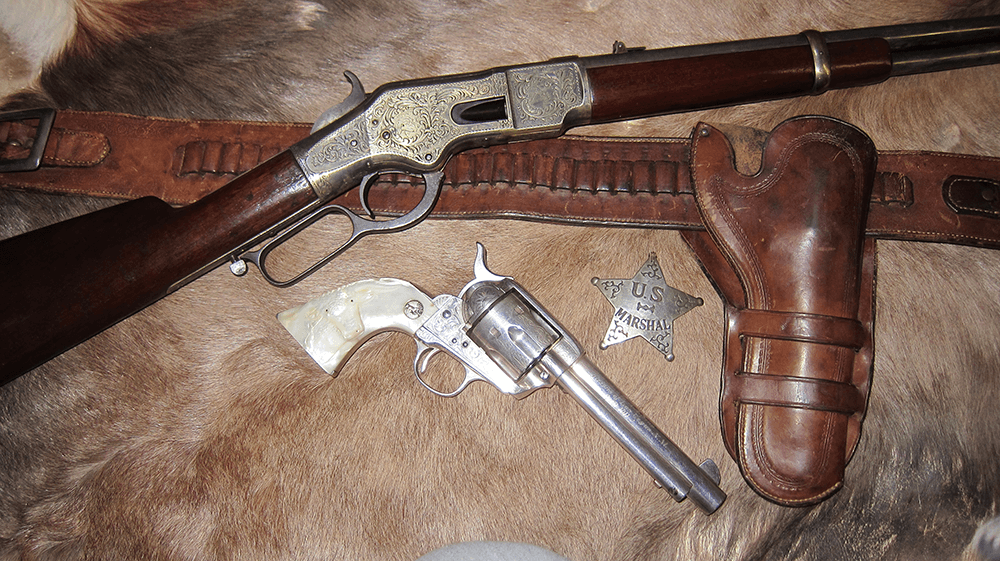 A rare Colt Open Top holster in excellent condition. Its unmarked as to maker with a single loop, three quarter length skirt and the early style contoured pouch.
Holster Condition
It shows light use with no damage what-so-ever. It is constructed from heavy pig skin and beautifully hand tooled in period floral patterns. The original stitching is 100% intact and tight.
This holster perfectly fits the standard 7 ½" barrel Open Top as well as the very rare open top with an 8″ barrel.  Also, this holster fits a 1860 Richards Conversion with an 8″ barrel. This is a great looking holster to accommodate a high condition Colt Open Top revolver.
** Toy gun shown in Clarks Antiques antique gun leather photos not included.
Clarks Antiques – Antique Gun Leather – Open Top Holster – Price $1,500.00
Item #1667
This item pairs well with our Colt Open Top Revolver