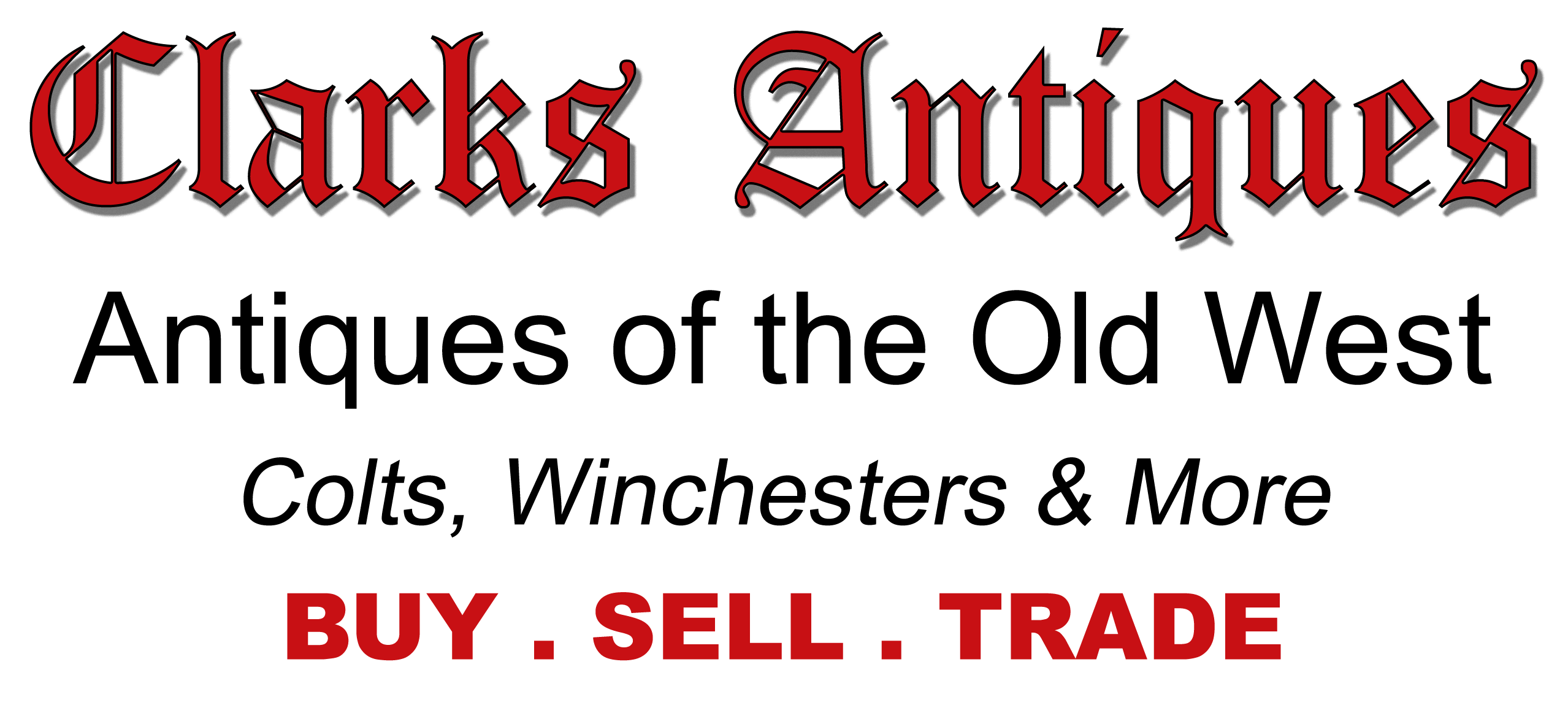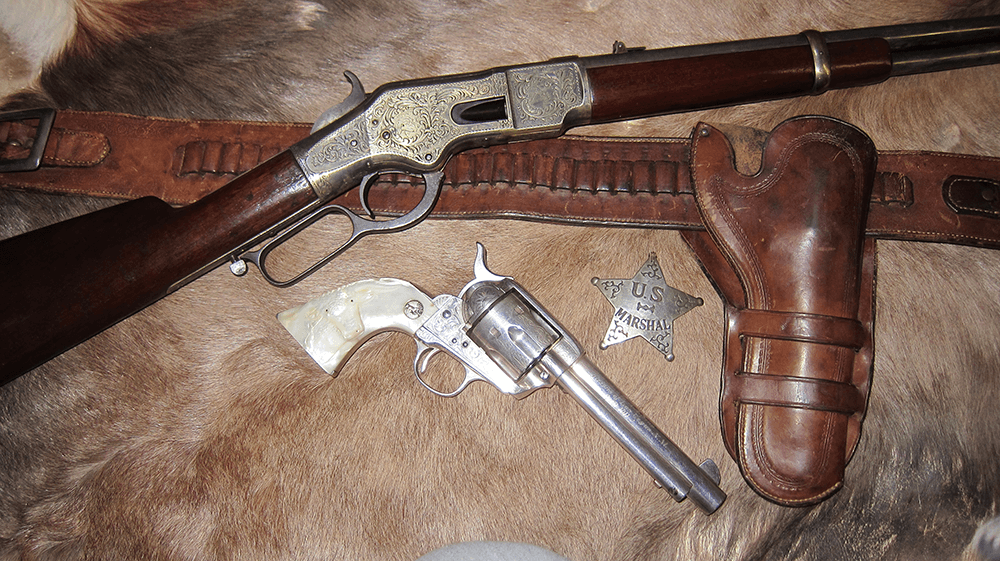 Antique Holster for 7 1/2″ Single Action Revovler
A very attractive late antique holster.  This double loop Eubanks Marked holster tooled for a Colt Single Action Revolver with a 7 ½" barrel is in great condition. This Colt SAA holster is marked "Eubanks, Leather, Boise, Idaho" also "820 F" probably a catalog number and "7.2".
The Eubanks stamp has two holes punched through it for a hold down strap, but is still fully readable. The tooling is beautifully accomplished in the style and quality that the Boise maker was known for.
The holster and skirt are completely lined and the original sewing and heavy lacing are all intact. The holster is in overall fine condition and has not been oiled in recent times. A hold-down strap has been added, or replaced, as it appears to be a relatively new addition.
The Eubanks Company was founded by the Eubanks family in Boise, Idaho in 1939 and continued in business at the same location until 1950.
Toy gun shown in Clarks Antiques antique gun leather photos not included
Clarks Antiques – Antique Gun Leather – Eubanks Marked Holster – Price $300.00     SALE PENDING
Item #1464