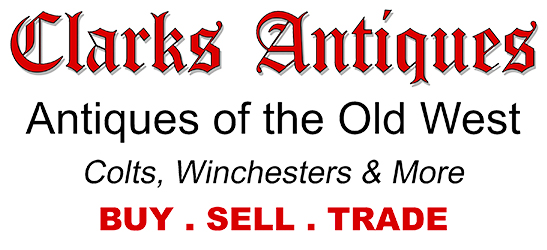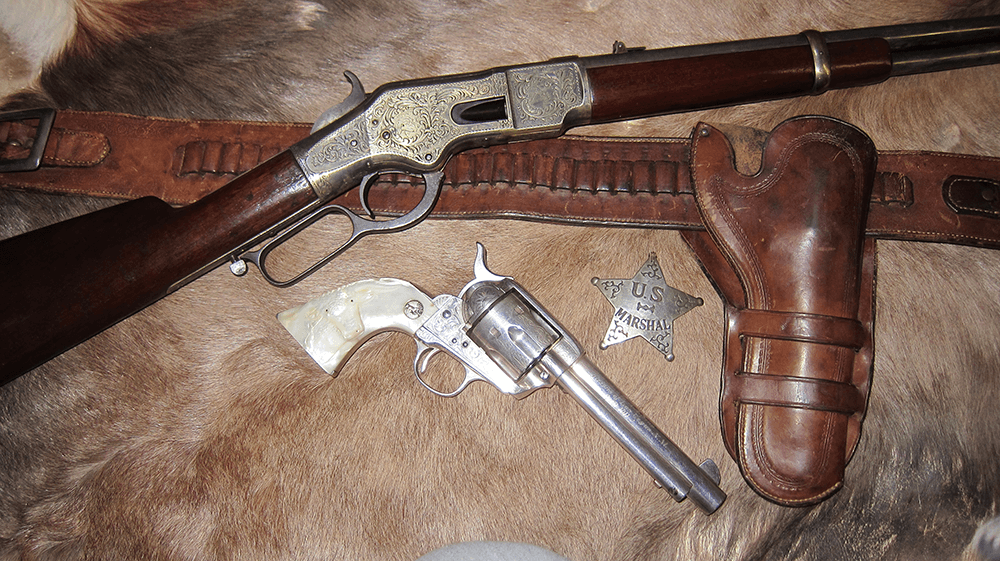 Heiser Holster and Belt Rig
For a Colt 7 1/2″ SAA 38/41
This Heiser holster and belt rig are both marked with the Heiser logo that came into use in 1925. Both pieces of this antique gun leather are in good condition with all the original stitching and no damage to the leather. Matching brown in color they appear to have always been together.
The Heiser holster is a double loop with no tooling or rolled border and fits as Colt SAA with a 7 1/2" barrel. "H. H. Heiser – Maker – Denver, Colorado" marking is on the lower skirt behind the holster pouch. About 1/4" of stitching has come loose at the trigger guard area – all the rest is good and solid.
The belt is 38" long x 2 1/4" wide with 24 bullet loops for 38 or 41 caliber cartridges. The belt is also plain leather with no tooling and shows the same Heiser marking under the buckel. The buckel retains about 90% of it's original nickel. All the original stitching in intact for the bullet loops. On the back side of the buckel chape is scratched "E. J. 1929".
A nice looking rig from the latter part of the Wild West.
**Toy gun and 38 cal. bullets in photos not included.
Clarks Antiques – Antique Gun Leather – Heiser Holster and Belt Rig  – Price $875.00
Item #1548