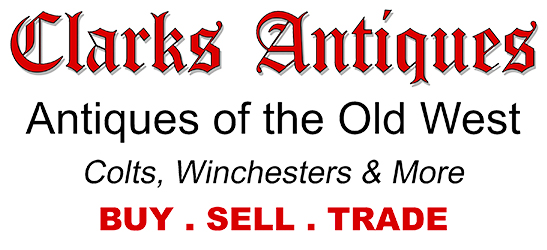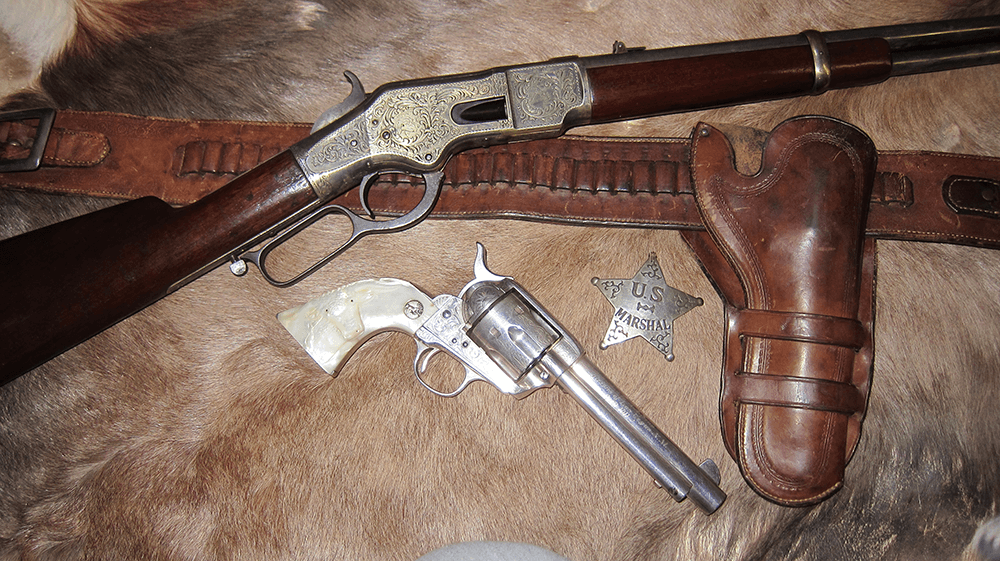 Colt Holster and Belt Rig
For 4 3/4″ – 5 1/2″ Barrel
This Colt holster and belt rig Colt SAA is a very nice late 19th century rig in great condition. The double loop Colt single action holster looks like a Heiser of that period, but is unmarked as to maker. This piece of western gun leather is most likely a period copy. Hence, this piece is very well made showing added period spots for decoration.
The stitching is original and good and the leather is solid with no damage. Also, there is a hole at the top of the pouch where a tie-down for the hammer was at one time.
The belt is 2 ¼" wide x 33" long and has 34 bullet loops to accommodate 44/45 caliber cartridges. All the loops have been re-sewn during its period of use as well as the tongue billet. In addition, raw hide lace has been added to the top of the belt, apparently to keep the bullets in place. Lastly, the buckle shows about 65% of the original nickel with the remainder flaked off.
All the parts of the belt appear to be original with both billets having a star shaped concho made from the same leather. Condition is consistent to the holster, just the re-stitching being different.
Toy gun and .45 caliber bullets shown in Clarks Antiques old western gun leather photos not included.
Clarks Antiques – Antique Gun Leather – Colt Holster and Belt Rig – Price $950.00
Item #1540