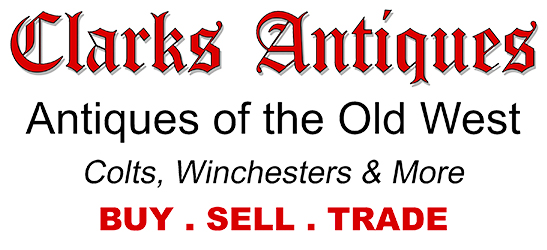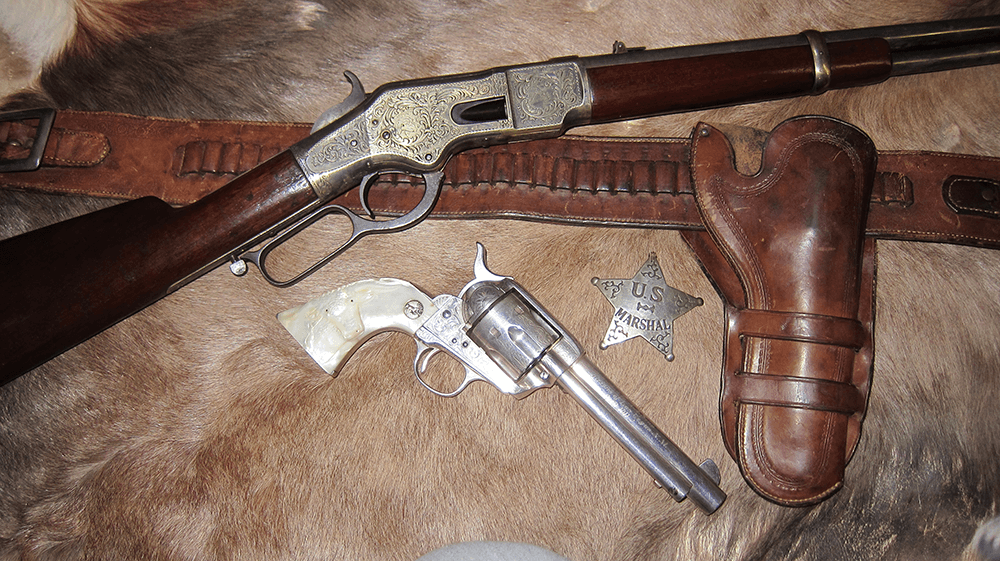 An interesting old hand made "bunkhouse"  rifle cartridge belt constructed from heavy oiled harness leather. The belt has 19 cartridge loops that accommodate 30-30 or similar size rifle bullets.
The belt is 3 ½" wide x 41″ long with buckle and tongue chapes hand sewn in place. The cartridge loops are weaved through slits cut in the belt. The heavy hand stitching is all intact & good and the original buckle shows all its tarnished nickel finish.
The leather is supple with no damage and just some light age induced surface cracking – nothing serious.
**.32 special bullets in belt shown in Clarks Antiques gun leather photos not included.
Clarks Antiques – Antique Gun Leather – Bunkhouse Cartridge Belt – Price $425.00
Item #1556
If you like this, you may like our Prairie Cartridge Belt