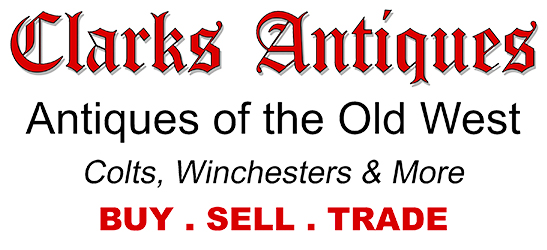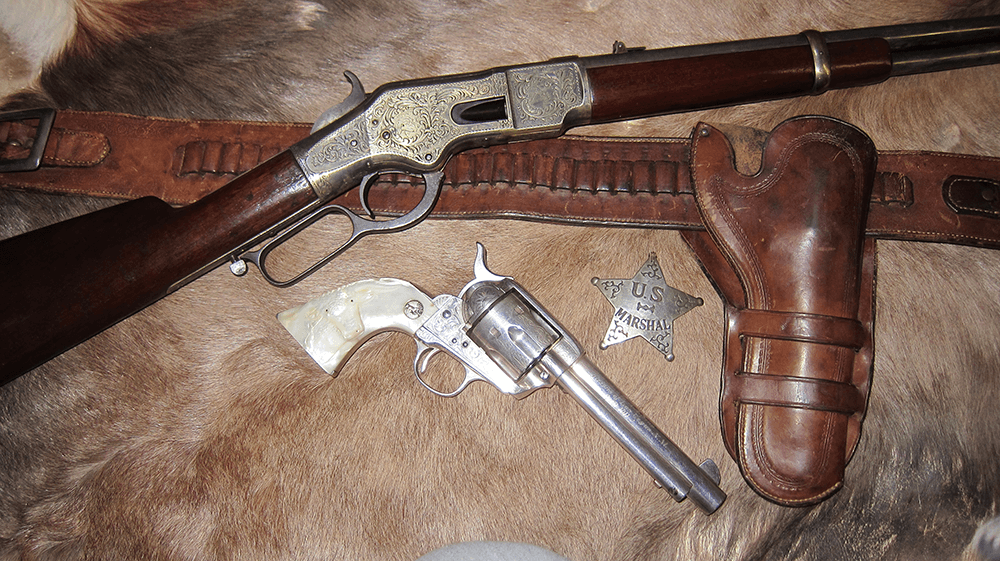 An unmarked "catalog" rifle scabbard to fit a Winchester 66', 73' or 86' rifle with a 24" – 26" barrel.
The scabbard shows a nice rolled border tooling and daisy stamps (typical of the "OLIVE" brand) on both sides. It's made from heavy harness leather and retains its original sewn-in toe plug. 
It is in very good overall condition, showing use and wear, but no real damage or losses. The outer surfaces are a smooth oil finish showing wear on the forward edge and some surface crazing at the bottom. Although, it was resewn a long-time ago, it retains approximately 98% of that stitching. Also, the hanging straps are old period replacements and in very good condition.
This was made to fit a big, heavy, lever action rifle.
Clarks Antiques – Antique Gun Leather – Rifle Scabbard – Price $375.00
Item #1713
If you like this, you may like our Geo Lawrence Rifle Scabbard