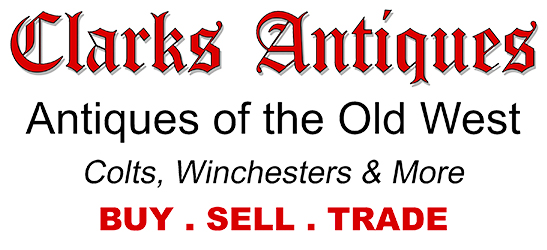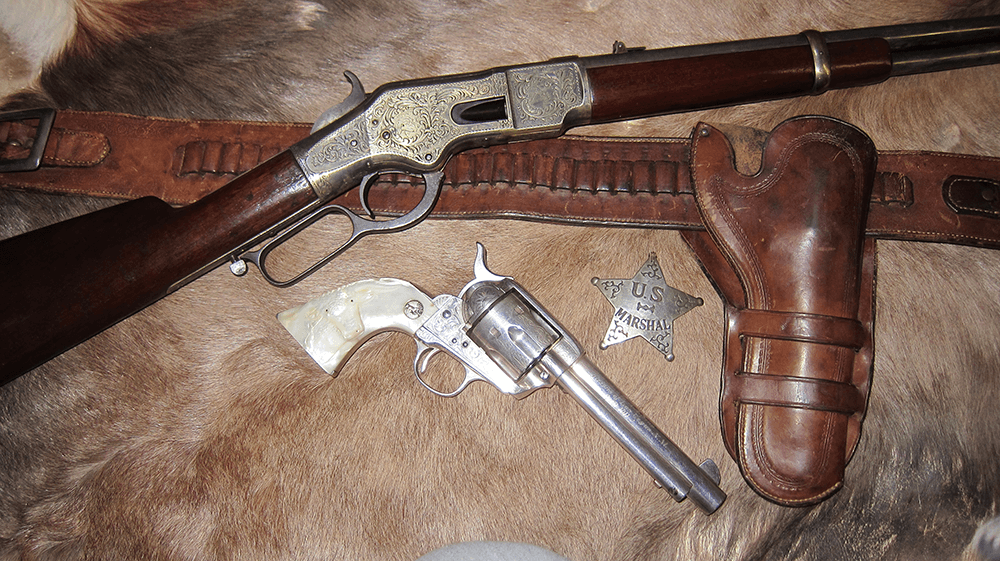 Antique Catalog Belt with 16 Gauge Loops
A seldom seen and very rare shotgun cartridge belt from the frontier era. This piece of western leather is marked with the logo "The Old Dog (picture of dog) Trade Mark". Most likely this is an antique catalog belt. It is 2 ½" wide x 41" long with 31 loops for 16 gauge shotgun shells.
The photos show ten empty 16 gauge brass shot shells in the loops and are included with the belt. All the original stitching is intact and both ends of the belt are nicely decorated with large period spots.
The bottom of the belt shows an attractive stamped border tooling. The original nickel plated buckle is completely oxidized with just traces of nickel showing. Stamped on the tongue is the Old Dog logo – see photos. Also, there are two old copper rivets at the top of the belt, one on each end, that at one time held a strap for over the shoulders and behind the neck. This helped hold the heavily loaded belt around the waist.
This is a rare early piece in very good condition with no damage or degradation of the leather.
Clarks Antiques – Antique Gun Leather – Shotgun Cartridge Belt – Price $550.00
Item #1542
If you like this you may like our Rifle Cartridge Belt