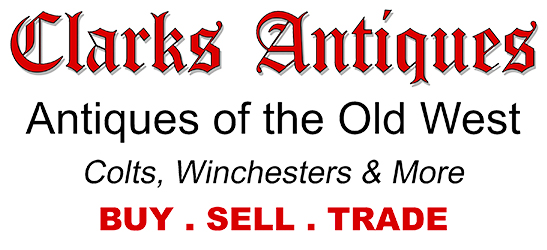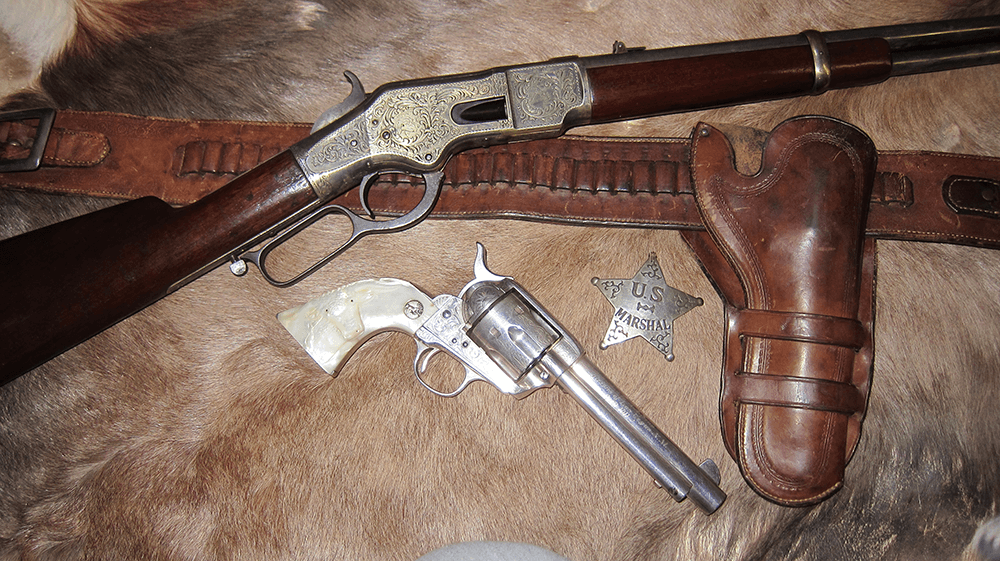 Antique Gun Leather Model 1881
This US Cavalry Holster is a very fine example of an 1881 Model Military Holster with the 1896 loop modification. The holster is the 2 hole flap model for use with a Colt SAA or the S & W Schofield revolver.  A great antique gun leather holster not often found in this condition.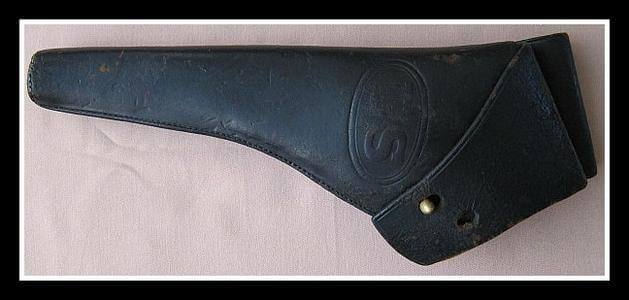 During the Spanish-American War, these 1881 holsters were modified with larger belt loops to fit the Krag-web belt. A six rivet modification was used so the holsters did not have to be un-stitched during the change. The holster is military black in color, showing the large "US" on the front of the pouch and is maker marked "Lanz Owen & Co, Chicago" on the back of the belt loop.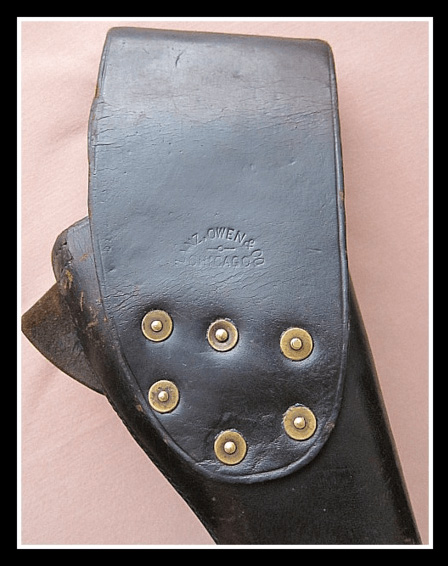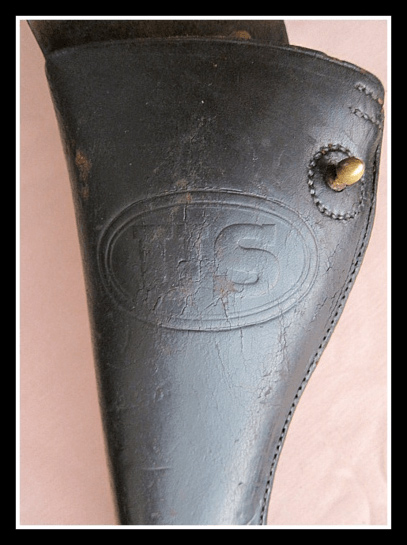 There is also an inspectors mark on the front flap, below the 2 holes, and appears to be "HK". All the original stitching is intact and the original toe plug in place. The leather is supple, showing no oiling in modern times. It show light use with only some fine crazing (but no damage) to the front flap.
Clarks Antiques – Antique Gun Leather – US Cavalry Holster  – Price $1,600.00
Item #1547
This belt is a perfect match with our Colt 49 Pocket Model Flap Holster Colt 49 Pocket Model Flap Holster