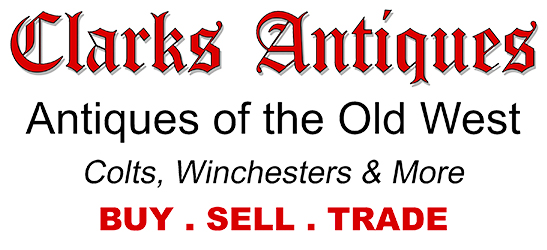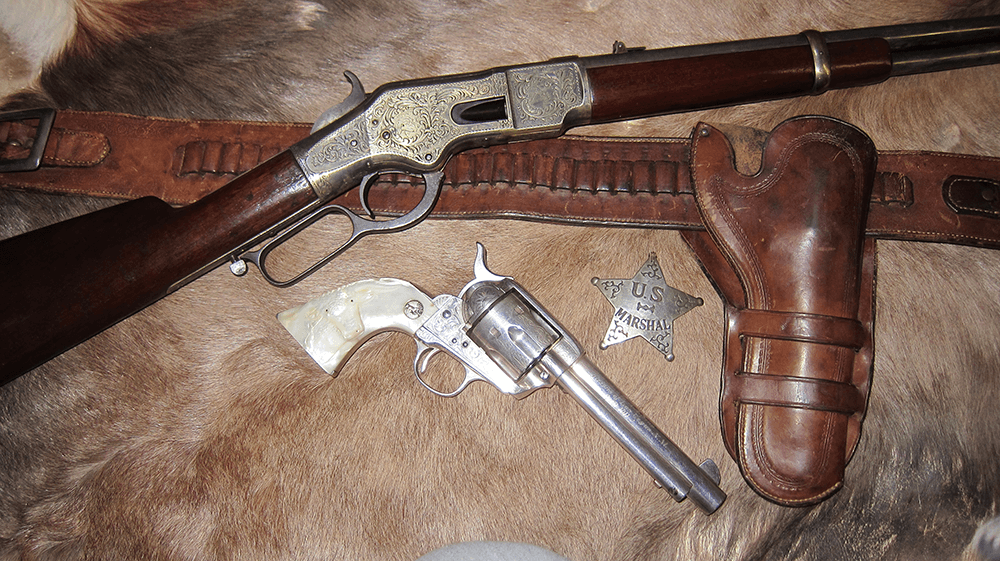 Tooled Lawrence Holster and Belt
A "Geo. Lawrence, Portland, Oregon" marked holster and belt, beautifully tooled in the quality they are known for. In addition, this vintage Lawrence rig is matching brown in color and shows oiling from a long time ago. The double loop holster will accommodate a Colt SAA with a 4 3/4" or 5 1/2" barrel.
All the original rawhide stitching is intact and the leather shows no damage. Similarly, the belt shows in the same condition as the holster except a little more oiling. Also, the belt is 46" long x 2" wide. It is fully tooled with no bullet loops. In addtion, the original buckle shows about 95% of its nickel with solid original stitching attaching it to the belt.
The belt shows the "Lawrence" marking that was in use from 1910-1940.  Also, the holster marking is the one used from 1940-1980. Therefore, the rig appears to have always been together, indicating they were purchased around 1940, as the old marking was going out and the new one coming in. Hence, this is a beautiful pre-WWII maker marked rig in fine condition.
Toy gun shown in Clarks Antiques antique gun leather photos not included.
Clarks Antiques – Antique Gun Leather – Vintage Lawrence Rig – Price $750.00
Item #1549
If you like this, you may like our Rancheros Vistadores Rig