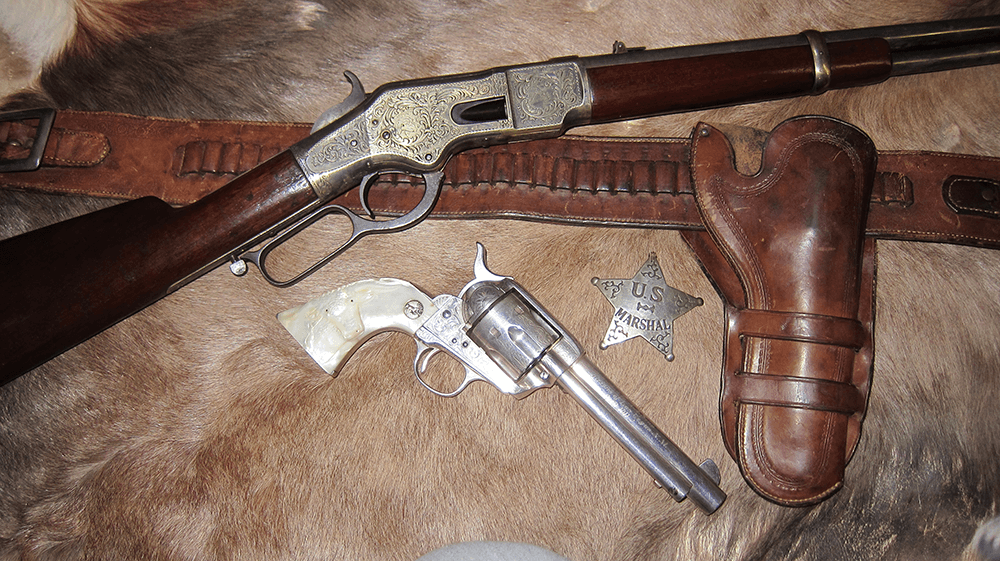 Vintage Leg-O-Mutton Gun Case
Vintage Gun Case
An excellent condition vintage Leg-O-Mutton gun case. All of the exterior leather is intact with no damage or losses, with the original carrying strap and locking lid with key.
All the green felt lining is retained and also in excellent condition, showing no wear or losses. The case is complete with the interior barrel/stock & frame divider and pocket for cleaning rods. There is no makers mark, just a "30" (for barrel length) and a catalog number "175FD".
This is a very high-quality case showing little or no use and rarely found with the original locking key.
Clarks Antiques – Antique Gun Leather – Leg-O-Mutton Gun Case – Price $175.00
Item #1666
If you like this you may also like our Shotgun Cartridge Belt