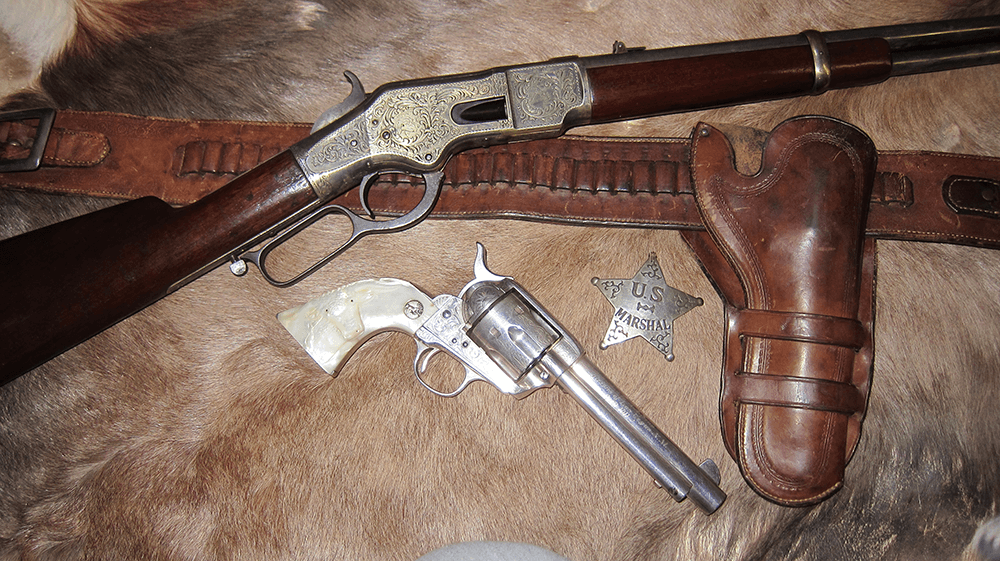 Winchester Rifle Scabbard
This is an early catalog type Winchester rifle scabbard to fit an 1866/1873 Winchester rifle with a 24″ barrel.
It has no maker markings other than a catalog number "955" and "24" for barrel length. It is in very good condition showing the early style rolled border tooling on both sides and copper rivets. It's a little stiff, but there are no rips, tears or losses of leather and little-to-no cracking.
All the original stitching is present and in good condition. It retains one original mounting strap at the top.
It's a nice-looking piece.
Clarks Antiques – Western Memorabilia – Rifle Scabbard – Price $350.00   SALE PENDING
Item #1619
This Rifle Scabbard goes well with our Winchester 1866 Rifle