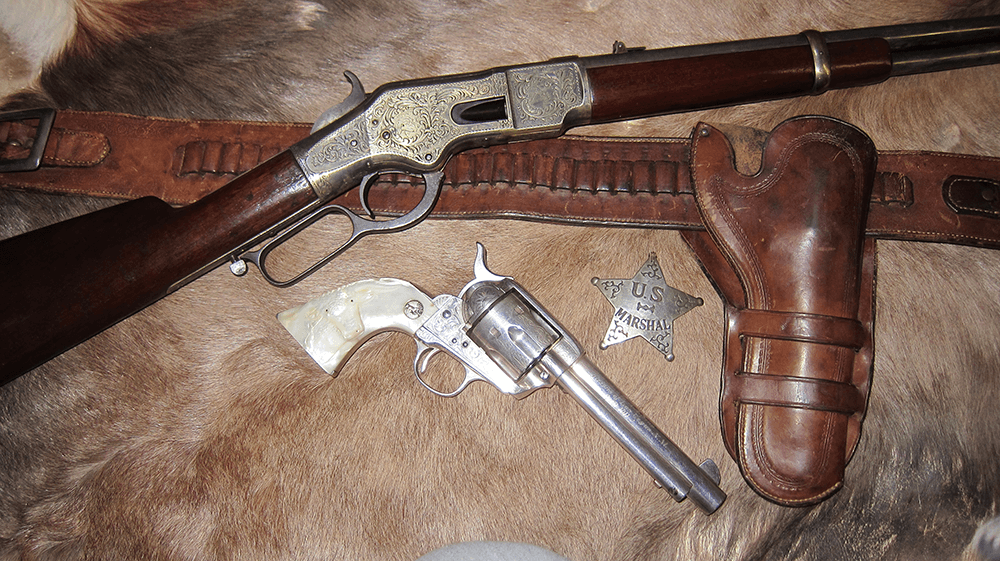 Winchester Trapper Scabbard
for an 1866 or 1873 Baby Carbine
A rare Winchester Trapper Scabbard to fit a 14" – 18" 1866 or 1873 Winchester SRC, circa 1880's.
Scabbard Condition
There are no markings on the scabbard. It has cutouts, upper and lower, that the sling straps go through. The scabbard is in overall very good condition and the leather is supple with no damage or losses. It just shows honest use, retaining original stitching and some re-stitching here and there.
All in all, it is a very good solid piece, not often found.
** 17″ 1873 trapper SRC in gun leather scabbard photos not included.
Clarks Antiques – Antique Gun Leather – Trapper Scabbard – Price $350.00 SALE PENDING
Item #1677
This goes well with our Winchester 1866 Trapper SRC