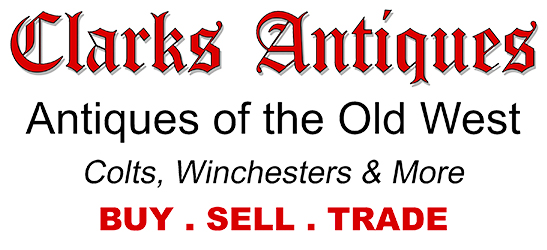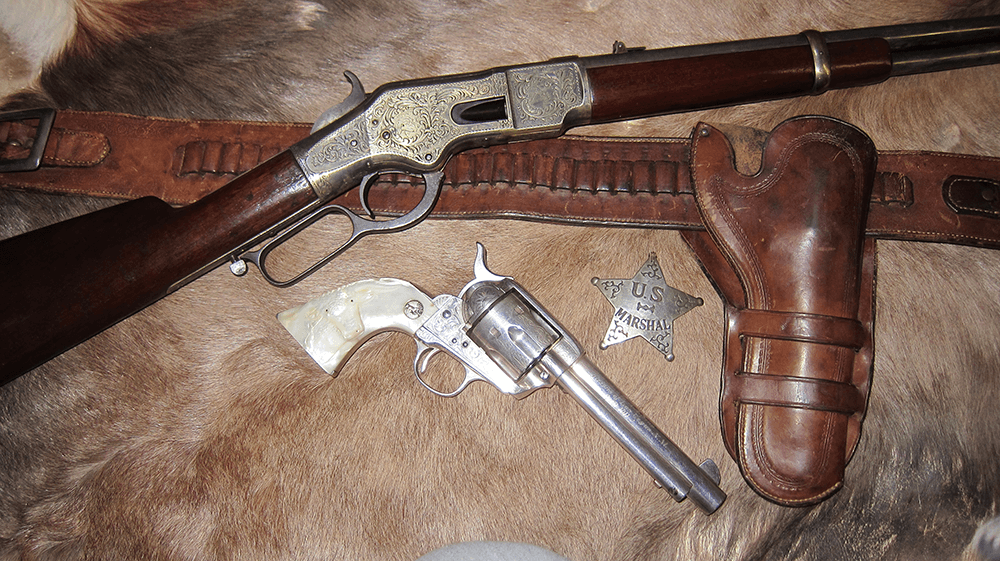 Antique Hand Guns / Revolvers
ANTIQUE ENGRAVED COLT SAA REVOLVER
Antique .45 Colt Single Action Army – Made in 1876
This beautiful Antique Engraved Colt SAA revolver is completely re-finished with contemporary engraving in the 1950's. The engraving is finely accomplished in the early frontier era style. It has a satin nickel finish and Elk horn stocks. A Colt letter (included) verifies .45 long Colt, date of manufacture, and list finish as blue. The barrel length and type of stocks for this antique .45 colt single action army revolver are not listed.
This 1876 Colt single action army is in excellent condition overall with an excellent bore and chambers. It does not appear to be fired since re-finishing. The action and mechanics are good and it locks up tight. The engraving is very attractive with 100% of the re-nickel finish present. All markings are good, all serial numbers match and all parts are correct, with the exception of the ejector rod housing being a later Colt part – but it fits perfect.
The smooth Elk horn stocks fit well with a slight amount of epoxy used at top for a tight fit. The grips are slightly thicker for someone with large hands.
This engraved Colt SAA revolver was obviously in very good shape when re-conditioned. Therefore, if you can't afford tens-of-thousands of dollars for an original 1876 Colt SAA revolver, then this Colt SAA .45 is an excellent substitute.
Clarks Antiques Firearms – Antique Engraved Colt SAA Revolver – Price $5,650.00
Item #1381