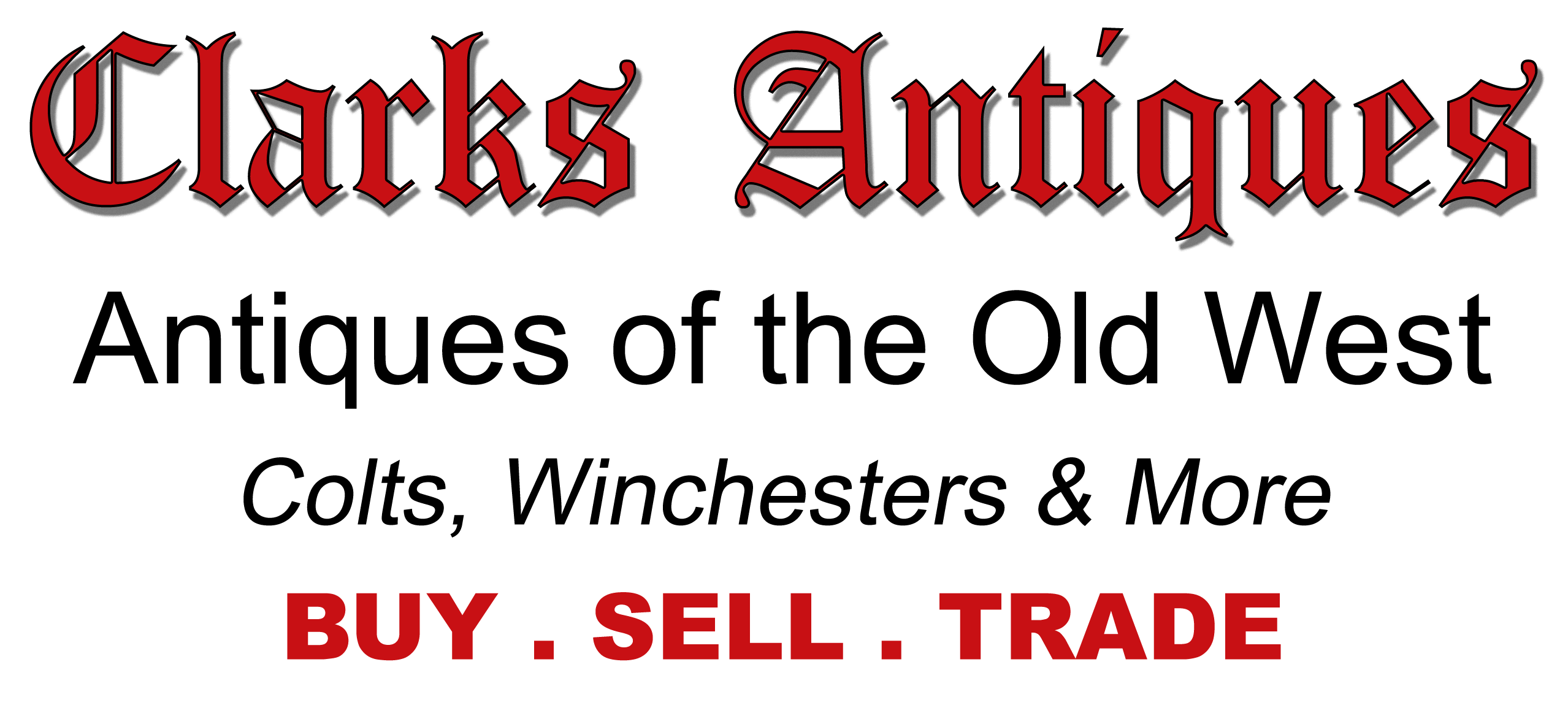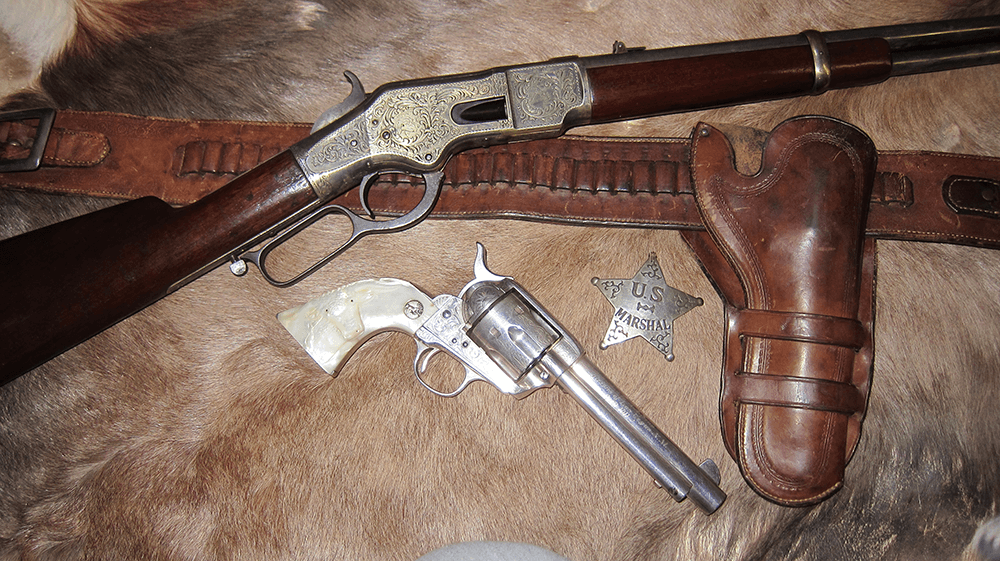 Antique Hand Guns / Revolvers
.36 Cal Percussion Colt Navy – Made in 1854
This is an interesting California Gold Rush Era Antique Colt 1851 Navy Revolver, with small trigger guard, serial #39910. The name "F. Simons" is factory engraved on the bottom of the butt. A very similar inscription, i.e. lettering style, is shown in Bob Jordan's & Darrow Watts book "Colts Pocket Model 49', Its Evolution" on page 232. That inscription, also on the bottom of the butt, is "Geo. G. Evans, California 1853".  
The condition of this Colt navy is very good with the barrel showing the New York address. All the serial numbers (including the wedge) match with the exception of the cylinder, # 34598 (1853). The cylinder condition matches the rest of the 1851 Colt and has probably been with it its entire life. Patches of shinny blue are on the bottom of the barrel; the rest of the gun has gone to a spotty gun metal grey. Approx. 95% or more of the original silver plate is present on the back strap and trigger guard. Some minor pitting is present on the front of the cylinder, but the navel scene is all visible and the Orimsby signature is still visible also. All the edges are sharp and the action is smooth and locks up tight. The bore is very good. All the screws appear to be original with good, undamaged slots. There is a small vice impression on the left, back side of the trigger guard – very small. All markings are good with small inspection stamps showing. The original walnut grips are very good, fit perfect and show no damage. There is a flat wear spot on the bottom side of the right grip. The grips retain about 75% of the original varnish.
A very nice, early Colt 1851 Navy Revolver that was lightly used and would be worth further research as to the identity of F. Simons.
Clarks Antiques Firearms – Colt 1851 Navy Revolver – Price $2,750.00
Item #1514