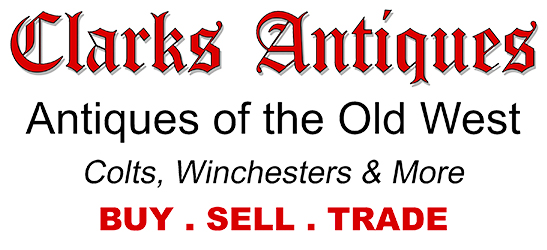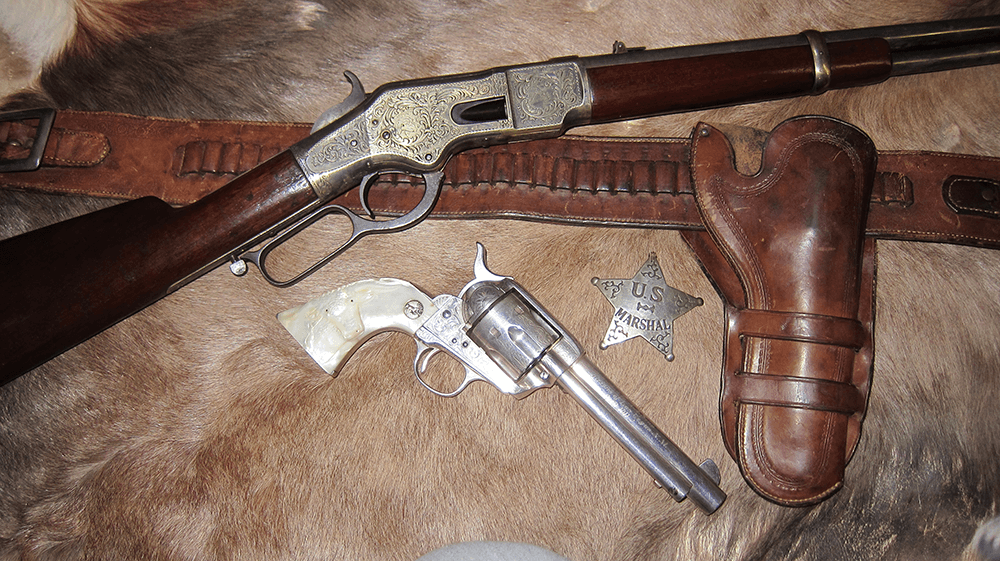 Colt 45 Single Action Army Revolver
A fine transitional model Colt 45 Single Action Army revolver showing the smokeless frame. But in the "antique" serial number range. All the features are correct and a factory letter (included) confirms all features. The finish is blue, 4 3/4" barrel with plain hard rubber grips.
A very nice "antique" Colt showing light use. Above all, this Colt is in a desirable configuration and all original condition.
Colt 45 SAA Features
All numbers match, all markings are correct and good and all the screw slots are un-damaged. The mechanics are good – locks up tight and the bore is very good, showing use and slight erosion from black powder, about a 7 ½ on a scale of 10. About 85% of the original blue is present, toning slightly, with most of the wear on the backstraps. Some high point edge wear is on the cylinder and a drag line between the locking notches. The hammer shows a nice muted case color while the frame has a mottled grey color. The grips appear to be original and fit well, but show no numbers on the inside. They show light wear and one small rub spot on the left side.
Clarks Antiques Firearms – Colt 45 Single Action Army Revolver – Price $4,475.00   SALE PENDING
Item #1535
This Colt 45 Single Action Army Revolver pairs well with our .45 Long Colt Antique Ammo