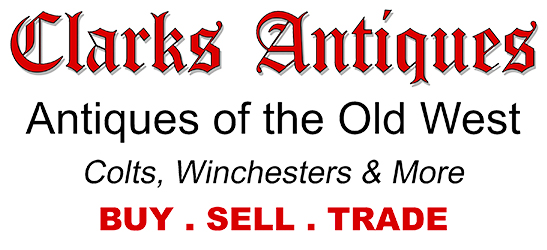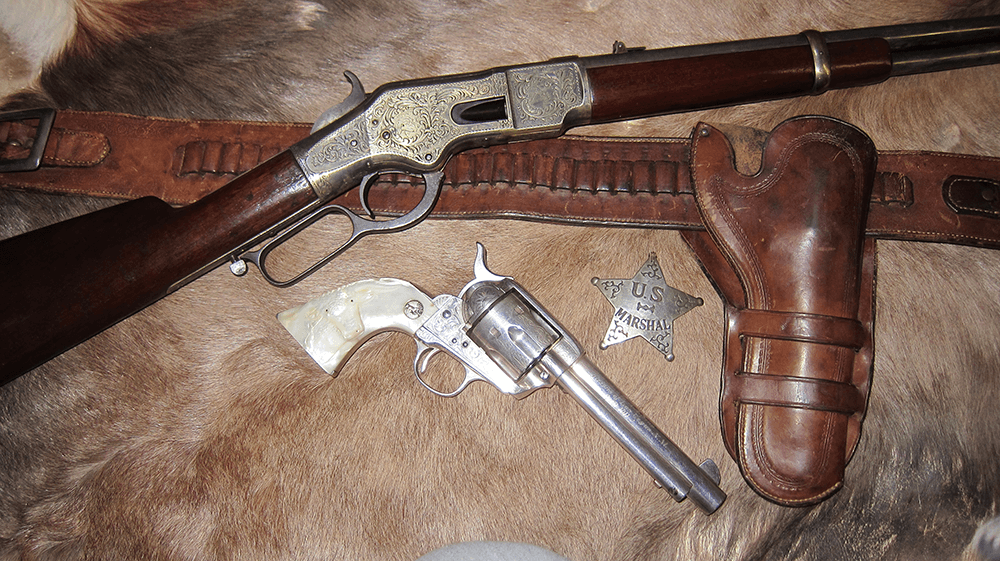 Colt Pocket Police Conversion
This 1862 Colt Pocket Police Conversion was converted from .36 caliber percussion to a .38 center fire metallic cartridge revolver sometime between 1873 – 1875.
The revolver shows the plugged loading lever lug on the barrel. It has a five-shot cylinder and a 5 ½" barrel with the "New York" barrel address.  Along with 1871 & 1872 patent dates. Also, the revolver shows a sharp, completely visible, stagecoach holdup scene on the cylinder along with standard walnut grips.
Colt Pocket Police Conversion Condition
It is in fine overall condition retaining approximately 85% of its original nickel finish. Most of the nickel loss is on the brass backstrap, with the remainder of the gun showing some blistering and flaking of the nickel.  Also, the walnut grips are in fine condition with no damage or losses, showing an added coating of varnish. The revolver is fully functional with a very good bore and all the serial numbers (43773) match, including the loading gate. The barrel wedge is un-numbered. The barrel has a period replaced front blade sight made of brass.
Period Belt & Holster
It is accompanied with a period belt and holster in good overall condition. The holster has no markings and it has a retraining strap to secure the revolver. The holster stitching is good and solid. Although, the snap on the holster shows a repair, as seen from the inside. The belt is also period correct, again with no markings, its 1 ½" wide x 40″ long. It retains its original brass roller buckle and has 34 cartridge loops for .38 caliber bullets. The cartridge loops look to be hand sewn and the stitching is solid. One cartridge loop is broken.
A very nice outfit, with an early cartridge conversion revolver in great condition.
**.38 caliber bullets in photos not included.
Clarks Antiques Firearms – Colt Pocket Police Conversion– Price $2,950.00
Item #1693
If you like this you may like our Colt Open Top Revolver