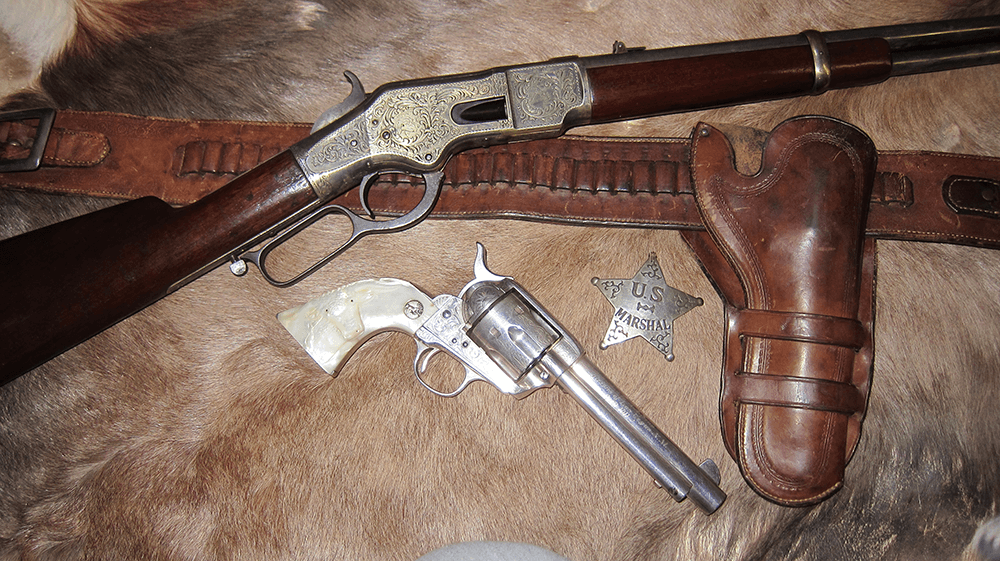 An antique Colt SAA 38-40 5 1/2 barrel, shipped to Simmons Hardware Co., St Louis, on November 26, 1898. A factory letter (included) confirms all features. All serial numbers (181XXX) match with original plain rubber grips (noted on letter) and blue finish.
Colt SAA 38-40 Revolver Condition
The revolver is in very good overall condition showing all the original parts and screws. The blue finish has turned to a mottled blue/grey color overall with minor pin-prick erosion. The mechanics are good and the bore is good, just showing some minor black powder erosion. Lastly, all the markings are sharp, crisp, and correct. Also, the grips are very good and fit perfectly.
A very good representative gun that would go well with a good 73′ rifle or carbine.
Clarks Antiques Firearms – Colt SAA 38-40 – Price $3,600.00
Item #1603
This Colt SAA 38-40 pairs well with our Winchester 1873