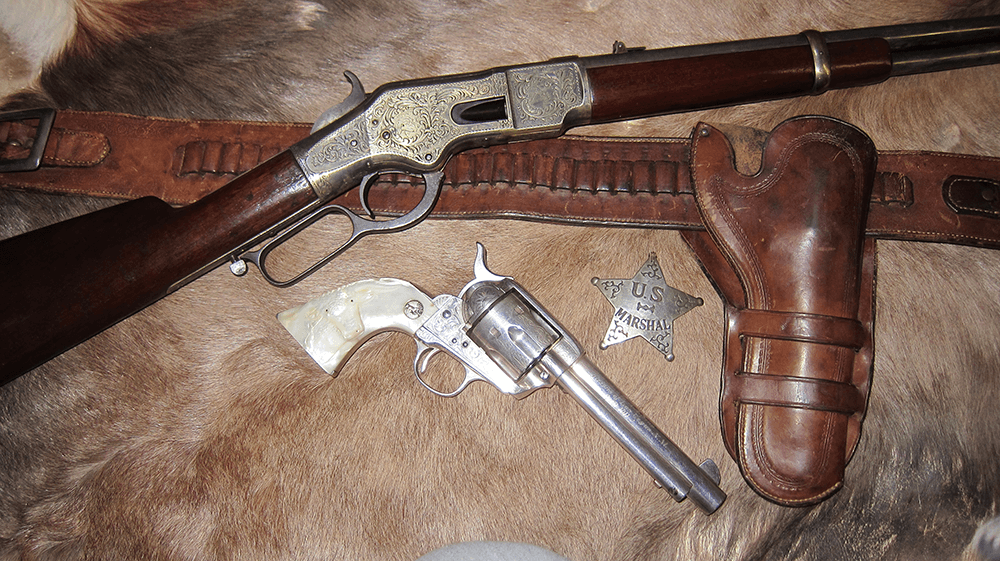 This is a fabulous Colt SAA 3rd Gen .45 caliber revolver NEW in the custom shop box. It is fully factory engraved in class "D" early Germanic style scrolls.  Also, it is fully silver plated with fire blue screws.  In addition, all features are verified by factory letter (included).  Although, the qualified screws are not listed.
Hand Carved Ivory Grips
The original 2-piece ivory grips have been replaced with hand carved ivory, one-piece ox head grips with silver medallions. The grips were custom made for this gun by Jim Alaimo of Nutmeg Sports, LLC.  Jim was a former Superintendent of the Colt Custom Gun Shop and at the time the grips were made by him he was a fully licensed ivory dealer.  In addition, a letter from Jim Alaimo is included with purchase.
This is a beautifully engraved modern Colt with 100% coverage in the original custom shop box.  The Colt comes with all the original paperwork.  Along with the label description on the side flap of the packing box.  Above all, the revolver has never been polished.  But, it does show slight tarnishing at the front of the barrel.
FFL required for shipping.
Will not ship guns or any items with ivory to California, Washington State, New York, New Jersey, Oregon, or Hawaii because these states have a total ban on ALL ivory sales – new or antique.
Clarks Antiques Firearms – Colt SAA 3rd Gen – Price $10,000.00
Item #1180
If you like this item, you may be interested in our Antique Nimschke Engraved Colt SAA