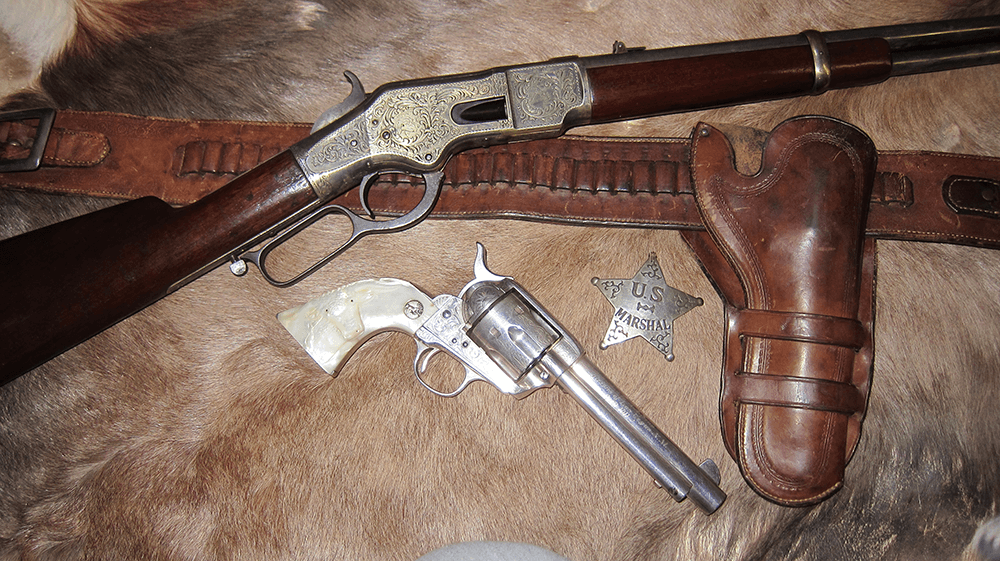 Colt SAA Buntline 3rd Gen
A Truly Custom Shop Showpiece
This Colt SAA Buntline 3rd Gen is a long-barreled variant of the Colt Single Action Army revolver.  The Buntline sports a 12″ barrel in .44 special caliber. It is cased in its original Colt custom shop walnut presentation box.
The Buntline Special was never made by Colt as a standard model, but they did make short runs of 2nd and 3rd Generation "Buntline Specials" as well as a "New Frontier Buntline Special" with adjustable sights. This is a 3rd Generation Colt Buntline Special made in 1981 and chambered in .44 Special.
The gun is in perfect, unfired condition, showing little or no handling. The presentation case is in the same condition. It shows a beautiful factory nickel finish and 2-piece walnut grips with a screw showing on both sides. The gun is a 1981 vintage and comes with no paperwork.
FFL required for shipping. FOR DOMESTIC SALE ONLY.
**Can't ship to California
Clarks Antiques Firearms – Colt SAA 3rd Gen Buntline – Price $2,275.00  
Item #1038
If you like this item, you may be interested in our Colt 3rd Generation 44 Special