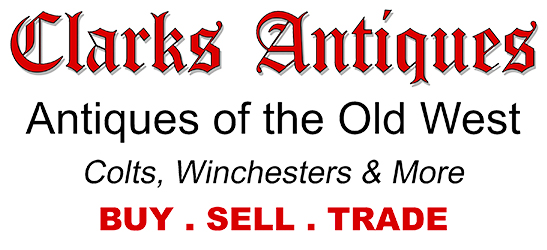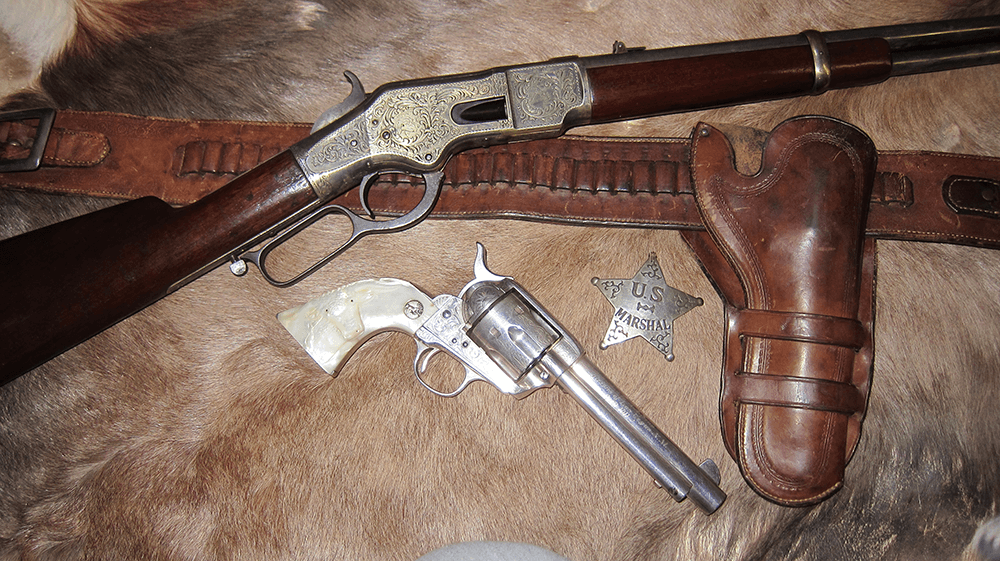 Antique Hand Guns / Revolvers
COLT SINGLE ACTION ARMY REVOLVER
Extremely Early Civilian Colt SAA – Made in 1874
This is a very early 1874 made civilian Colt Single Action Army Revolver in .45 caliber.  Colt produced approximately 11,500 revolvers in 1874 (serial numbers 3500-15,000) of which approximately 1552 went to the U. S. Civilian market. This Colt SAA, 1874 Colt .45 is one of those guns, serial #10598, shipped to H & D Folsom Arms Co. on August 3, 1874. There were 13 guns in this shipment, per factory letter – included.
This Colt SAA revolver is in good-to-very good condition, showing un-abused wear and use consistent to a 140 year old gun.  This Colt single action army has all the features of an early SAA including the italicized single line barrel address. All the numbers match and all the parts appear to be original with the exception of a period replaced front sight, (original sight would have been a German silver blade), replaced walnut grips and a few screws. All the markings are good, the barrel showing the early italicized address rarely found on civilian guns. The mechanics are good as well as the bore. The gun shows some old re-bluing or cold blue applied and has mostly turned a plumb brown color. There is some minor surface erosion is a few areas and some knackering on the barrel – nothing serious. It looks like the barrel may have been used to tighten barb wire. The grips are very good period replacements that are fitted perfectly.
All in all it's a very nice example of an extremely early civilian Colt SAA showing normal use and wear.
Clarks Antiques Firearms – Colt Single Action Army Revolver – Price $6,500.00
Item #1467
This Colt Single Action Army Revolver pairs well with our .45 Caliber Antique Ammo