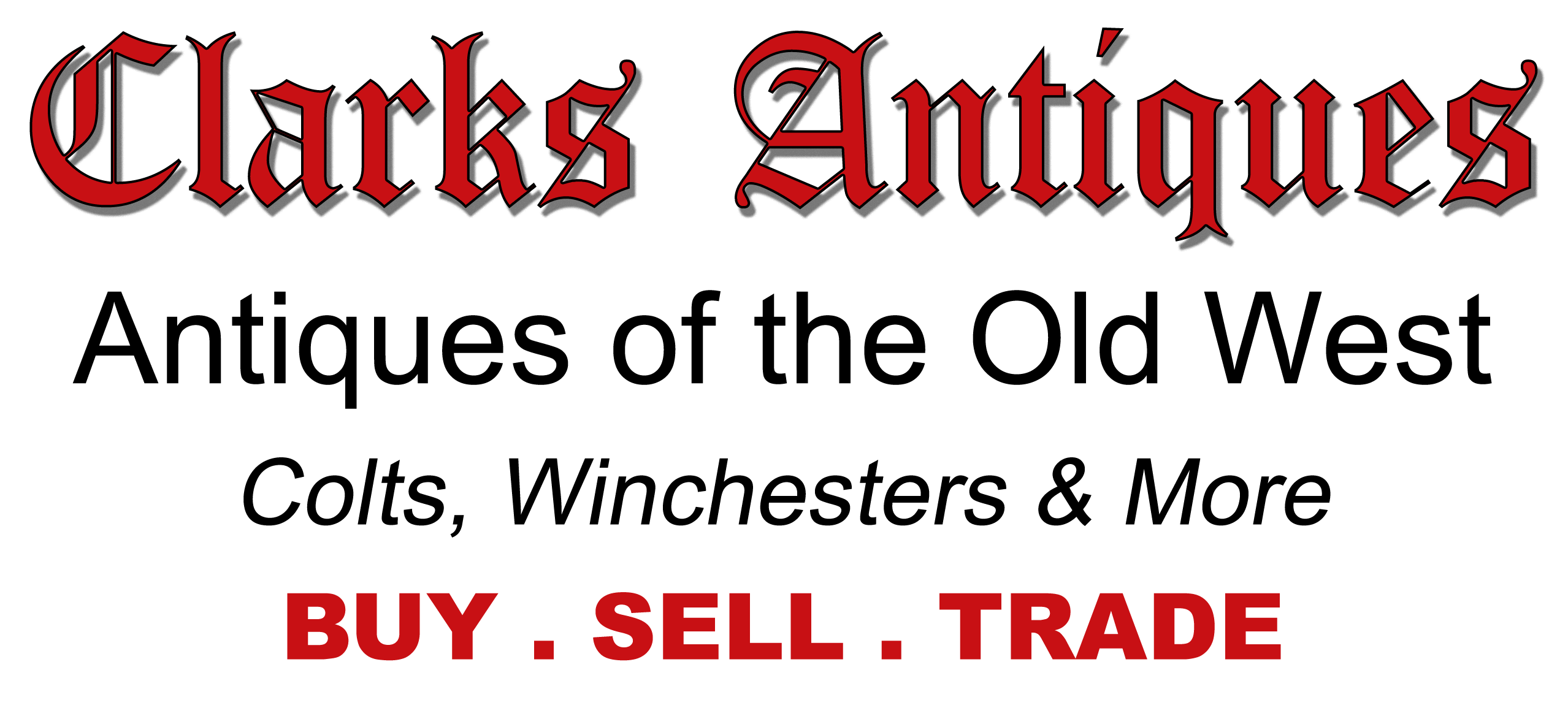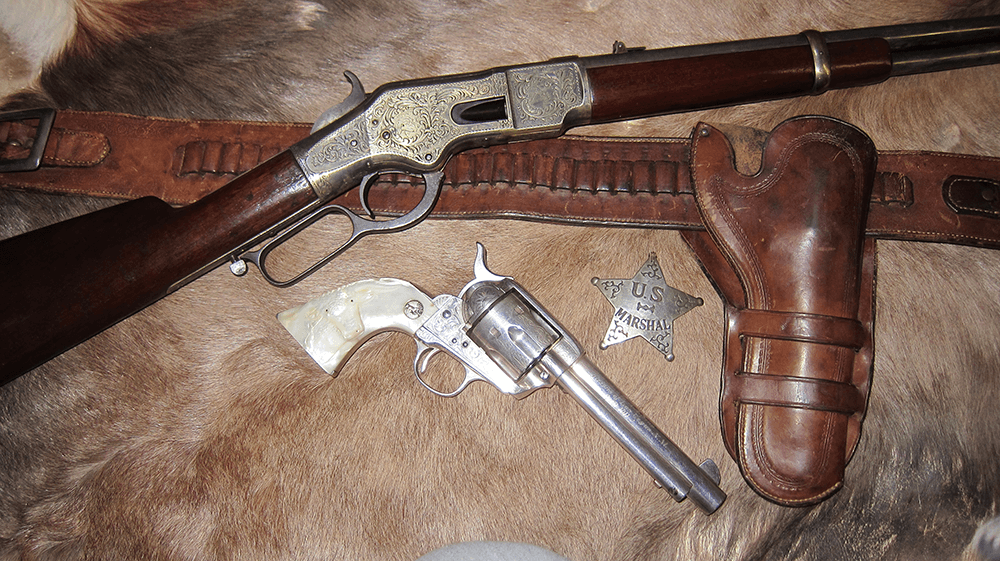 Antique Hand Guns / Revolvers
Colt Frontier Six Shooter – Etched Panel – Made 1883
This beautiful 1883 etched panel SAA is a New York engraved Colt in .44-40 caliber, serial #102073, with a 7 ½" barrel, carved mother of pearl grips and full silver plating. This Colt frontier six shooter was shipped to Hartley & Graham, New York, on October 11, 1883, 20 guns of same type in shipment, finish soft. The word "soft" indicates the Colt SAA revolver was shipped without final finish for engraving outside the factory. All this information in confirmed by a factory letter – included.
This New York engraved Colt is in very good condition overall showing use and carry and muzzle wear from being holstered. The engraving is excellent, showing only light wear. All the original silver plated finish is gone except for traces in protected areas and under the ejector rod housing. The gun now shows an overall dull grey gun metal color. The carved pearl grips show an ox head on the right side and plain on the left. They are in great condition, also showing use, a few minor nicks and some slight shrinkage, but appear to be original to the gun.
Another SAA from serial range 101631-101635, showing the exact same engraving and caliber is pictured in "The Colt Engraving Book" (2nd edition) by R. L. Wilson, pages 372 & 373. The pictured gun was part of the same shipment of 20 "soft" SAA's shipped to Hartley & Graham on October 11, 1883. Although the finish and grips on this gun were more deluxe, the nickel on the pictured gun in the book held up better as it shows less use and carry.
Clarks Antiques Firearms – New York Engraved Colt  – Price $16,000.00
Item #1488
If you are looking for a less expensive engraved SAA, you may like our Antique Engraved Colt SAA Revolver