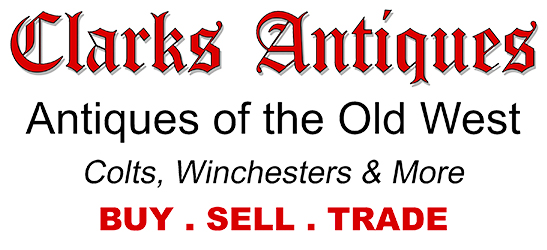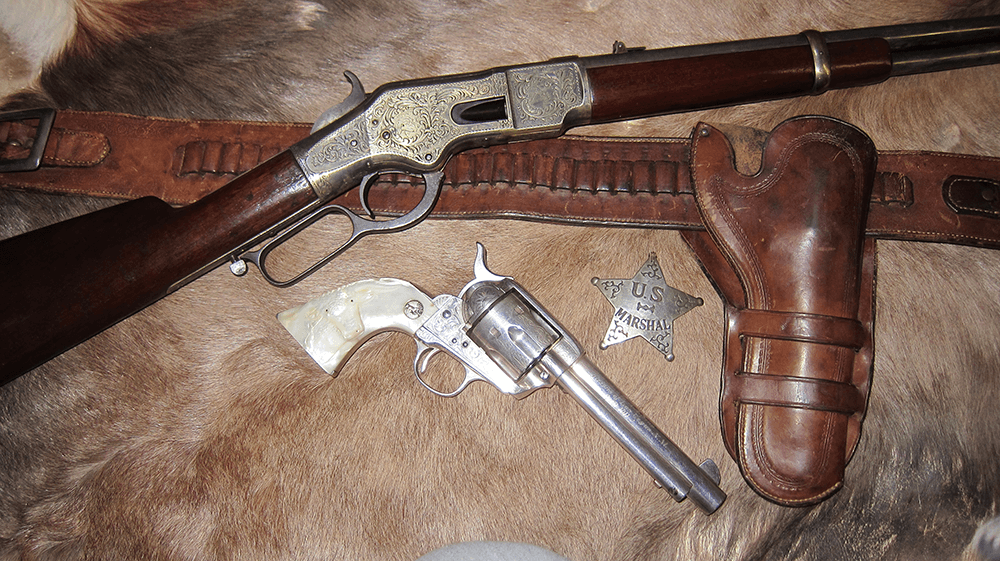 Antique Hand Guns / Revolvers
NIMSCHKE ENGRAVED COLT SAA REVOLVER
.44-40 Caliber 7 1/2″ Barrel
A beautiful L. D. Nimschke engraved Colt SAA Revolver.  This  Frontier Six Shooter has an etched panel, ivory grips and a silver plated finish. The gun was made in 1879 and shipped to Hartley and Graham, New York City, January 17, 1880. The factory letter (included) states; Serial #52096, 44/40 Caliber, Blue Finish and barrel length & stocks not listed.
The engraving is defiantly from the Nimschke shop, showing his style and quality. Many examples of this Nimschke engraving is shown in "The Colt Engraving Book" by R. L. Wilson – see chapter eight, L. D. Nimschke. A beautiful gun in every respect and in very good overall condition. The bore is very good, the mechanics are excellent and the cylinder locks up as tight as new. The gun shows an old re-silvered finish with approx. 60% still remaining, mostly gone from the frame. All numbers match (including the cylinder) and all markings are sharp and clear. The etched panel "Frontier Six Shooter" marking was worn away at the time of the re-silver and "44-40 W.C.F." was professionally stamped in its place within the panel.
The engraving shows wear and one spot of minor knackering on the frame, below the loading gate – nothing serious.  The engraving is still mostly sharp and beautiful, just showing some wear on the cylinder. All the parts appear to be original.
The ivory grips fit well, with some slight shrinkage, and were most likely dealer added at the time of the engraving. They show age and use with a yellowing color and crackliture at the bottom. The right grip shows a small scrimshawed "WW".
The left grip shows a burn/singed spot, matching the stain on the backstrap. It was common practice to use the gun handle for removing coffee pots from the camp fire, resulting in singed grips.
This is a very desirable and attractive, early 44-40, showing some normal use and carry.
*Will not ship guns or any items with ivory to California, Washington State, New York, New Jersey, Oregon or Hawaii because these states have a total ban on ALL ivory sales – new or antique.
Clarks Antiques Firearms – Nimschke Engraved Colt SAA Revolver  – Price $14,500.00
Item #1493
If you like this, you may also like our Antique Nimschke Engraved Colt SAA