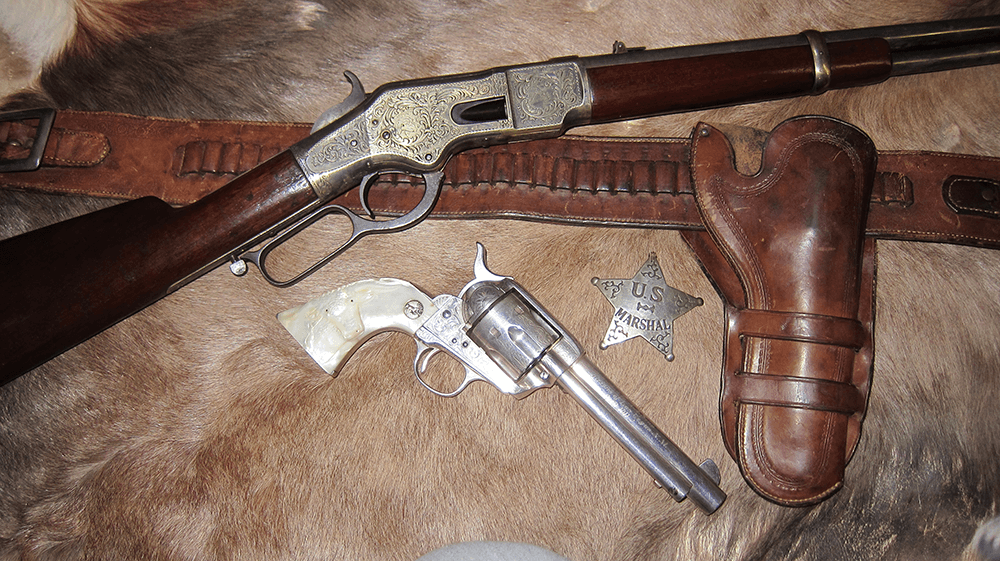 An attractive, medium size, .32 caliber percussion pepperbox.  It is a six-shot cylinder, double action, in overall good condition and fully functional. The frame and grip strap are made of German Silver and nicely engraved in period scrolls. 
Pepperbox Condition
The pepperbox shows no markings what-so-ever, and appears to be European made – probably in Belgium. The iron parts show medium pitting overall and a dark patina. The trigger guard and hammer show the same engraving. The bores are in poor condition from years of use with black powder.
Grips
The grips are good, showing dents, scrapes and some cracks. They are fully intact with no losses and appear be burel wood walnut. All the nipples are original and good, as well as all the original screws and slots. The gun appears to be 100% original.
Clarks Antiques Firearms – Percussion Pepperbox – Price $975.00
Item #1674