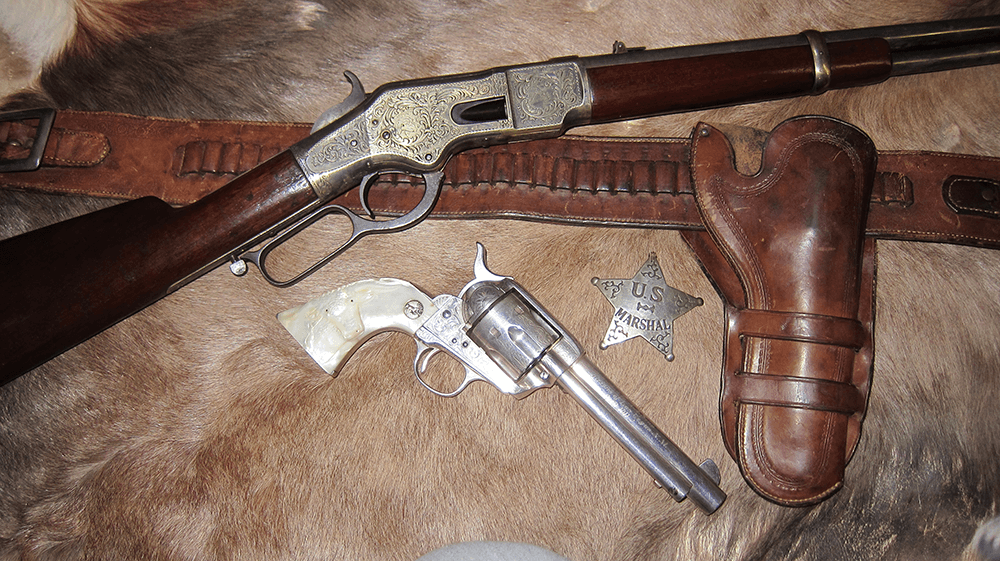 Remington Double Derringer
A second model Remington Double Derringer with original nickel finish and fire blued accents. It shows a one-line address on the top of the barrel "Remington Arms Co. Ilion, N.Y.". It's in excellent overall condition, and the hinges are solid with no cracks.
The mechanics/action works perfect and the bore is good, showing good rifling and some pitting. About 97% of the original nickel is present. The 3% loss is on the right side, where it laid in a drawer on something that eroded the nickel and left medium pitting in its place. The left side has 100% of its nickel finish.  Also, the original hard rubber grips are excellent with the right side showing a hair line (repaired) crack. Serial number 450 is on the bottom of the barrel.
Clarks Antiques Firearms – Double Derringer .41 Rimfire – Price $995.00
Item #1572
If you like this you may like our Antique Colt SAA .45