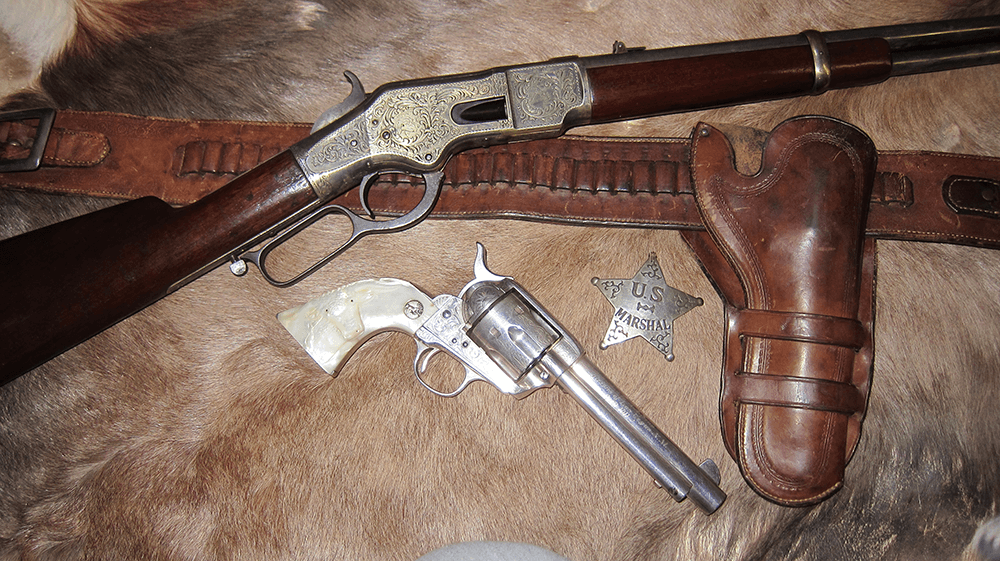 Winchester '73 in .44-40 Caliber, Special Order
This Winchester 1873 Model rifle is a special order 2nd Model with a set trigger.  Attractive rifle with a 28″ barrel.  All these features are verified by a factory letter – included. That said, this Winchester '73 rifle is in fine condition showing some PROFESSIONAL RESTORATION.
All in all it's a very nice 2nd Model '73 rifle, with special features, that looks great and is enhanced by the restorations.
Winchester Repeater Professional Restorations
The butt stock is a replacement that has been professionally accomplished and matches the forend perfectly. I imagine the forend is also a replacement, but I have not dissembled the gun to confirm. The barrel and magazine tube have about 98% of the bluing remaining and has been freshened up.  In addition, it does not appear to have been sanded or filed. Lastly, the receiver appears to be original and shows about 70% of the blue with some muted bright blue showing in spots.
The restoration was excellently done and seems to have been centered on matching the rest of the gun to the original receiver. It is 44-40 caliber, marked on the lifter, with a Sporting Rear Sight and a nickel silver Rocky Mountain Front Sight – both available from Winchester. All the markings are good. Also, the mechanics are good. The bore is rough, showing strong rifling with pitting and a slight erosion ring about 5" from the muzzle.
Clarks Antiques Firearms – Winchester 1873 Rifle – Price $3,600.00    SALE PENDING
Item #1466